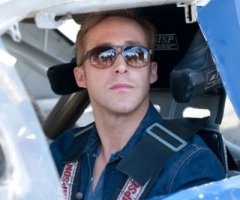 Satellite 2011: otto nomination per Drive e War Horse
Le pellicole di Nicolas Winding Refn e Steven Spielberg ottendono il maggior numero di candidature ai premi della International Press Academy.
Dopo l'annuncio dei vincitori della National Board of Review di ieri, il mistero di questa affascinante Awards Season s'infittisce con le candidature ai Satellite Awards, che, pur promuovendo diversi titoli già quotati per fare bene nella lunga stagione dei premi cinematografici americani che si concluderà il prossimo 26 febbraio con la consegna degli Academy Awards, sembrano abbracciarne un paio in particolare, che in effetti rispondono al profilo ideale del bacino variegato e cosmopolita della International Press Academy: l'epico ed emozionante War Horse di Steven Spielberg e l'esaltante Drive di Nicolas Winding Refn, che ottengono entrambi il maggior numero di candidature, otto, e rappresentano il binomio ideale per guidare il resto della corposa tally. Ottengono un buon numero di menzioni, infatti, anche altri titoli che saranno con ogni probabilità protagonisti della Oscar Race, ovvero The Descendants di Alexander Payne, The Artist di Michel Hazanavicius, e a seguire Shame, Hugo Cabret 3D, The Help, The Tree of Life e L'arte di vincere - Moneyball.
Da segnalare quest'anno la riduzione delle numerose categorie dei Satellite, con l'annullamento della divisione tra opere cinematografiche drammatiche e comedy/musical sia per le pellicole che per gli interpreti: il numero di nomination attoriali, tuttavia, non decresce, perché la IPA sceglie di candidare ben dieci attori per categoria. In questo ambito, salta agli occhi l'esclusione di Tilda Swinton, maestosa interprete di We Need to Talk About Kevin e premiata ieri dalla NBR, e di Jean Dujardin, mattatore di The Artist, trionfatore a Cannes e seriamente considerato per la gara all'Oscar al migliore attore.
Per quanto riguarda le candidature televisive, questi sedicesimi Satellite Awards premiano le miniserie Mildred Pierce e Downton Abbey, mentre tra le comedy series emergono Modern Family e The Big C e tra quelle drammatiche Boardwalk Empire, Justified e Breaking Bad.
Ma ecco per i più curiosi l'elenco completo delle nomination ai Satellite 2011:

Satellite Awards 2011: lista nomination
---