Con questa settimana, l'awards season 2009-2010 ha il suo avvio ufficiale, e incomincia la cavalcata verso gli Oscar per i film più chiacchierati, ammirati, promossi e applauditi dell'anno. Nel caso dei Satellite Awards, precursore di norma ben poco affidabile, restano necessariamente fuori di competizione titoli pesanti come Invictus di Clint Eastwood, Avatar di James Cameron e Amabili resti - The Lovely Bones di Peter Jackson, in ritardo come release (arriveranno nelle sale americane nell'arco del mese di dicembre), e a imporsi è Nine di Rob Marshall, con ben 11 nomination tra cui tre candidature attoriali, a Daniel Day-Lewis, Penelope Cruz e Marion Cotillard.
Per il resto, emerge soprattutto il cinema indie, tanto che possiamo aspettarci diverse corrispondenze con le scelte degli Independent Spirit, le cui nomination verranno annunciate domani. Guida la lista degli indipendenti il colorito dramma Precious, ma ottengono importanti menzioni anche Tra le nuvole, An Education e The Hurt Locker.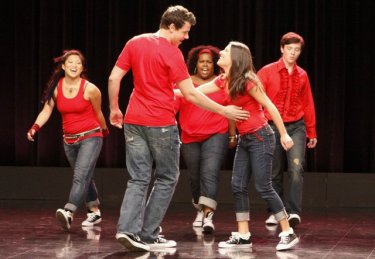 Per quanto riguarda le nomination televisive, la International Press Academy riversa una piogia di nomination su quella che è la l'unica grande novità dagli ultimi Emmy Awards, il serial musicale targato fox
Glee
. Oltre a piazzarsi tra i favoriti nella categoria Migliore serie comica o musicale, Glee centra ben quattro nomination attoriali con
Lea Michele
,
Matthew Morrison
,
Jane Lynch
e
Chris Colfer
.
Satellite Awards 2009: lista nomination