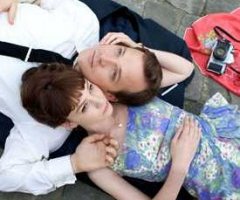 BAFTA 2010: Avatar, An Education e Hurt Locker guidano le nomination
Gli Oscar inglesi svelano le loro cinquine. Poche le soprese: tra gli altri favoriti anche District 9, Bastardi senza gloria e Tra le nuvole.
Durante la stagione dei premi le nomination si susseguono senza soluzione di continuità. Stavolta tocca ai BAFTA, gli 'Oscar' inglesi. La British Academy of Film and Television Arts ha annunciato le cinquine dei candidati che si contenderanno gli ambiti riconoscimenti fino al 21 febbraio, giorno in cui verranno proclamati i vincitori. Poche le sorprese, nessuna nella cinquina che si contende il titolo come miglior film e che, come da copione, comprende Avatar, The Hurt Locker, il delicato An Education, Tra le nuvole e Precious. A dare del film da torcere a Cameron, alla Bigelow e all'outisider Lone Scherfig sbucano, però, tra i candidati al premio per il miglior regista Quentin Tarantino e il sudafricano Neill Blomkamp, autore del sorprendente District 9.
Tre le nomination per il miglior film d'animazione, competizione particolarmente dura visto che a sfidarsi saranno tre gioielli: il commovente Up, il bellissimo Coraline e la porta magica e Fantastic Mr. Fox, questi ultimi due animati in stop motion. Oltre ai prevedibili George Clooney, Jeff Bridges, Meryl Streep e Carey Mulligan, nella categoria miglior attore protagonista raccoglie una candidatura l'inglese Andy Serkis, interprete del biopic Sex & Drugs & Rock & Roll, mentre tra le donne appare la sottovalutata Audrey Tautou, protagonista della biografia dedicata a Coco Chanel, pellicola inclusa nella cinquina dei candidati a miglior film in lingua straniera.
BAFTA 2010: lista nomination
---