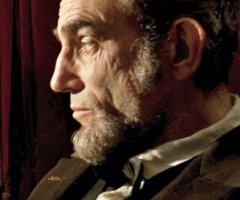 Satellite 2012: le nomination tra cinema e TV
Arriva la valanga di candidature proposta dalla International Press Academy: tra i film più nominati Lincoln, Les Misérables e Silver Linings. In ambito televisivo prevalgono Downton Abbey e Game Change.
Dopo i vincitori del NYFCC, in questa già affascinante Awards Season la palla passa alla stampa internazionale, o meglio alla International Press Academy, che rivela la sua lunga lista di nomination in cui compaiono tutti gli early favorites della corsa all'Oscar: tra i film che centrano più candidature ci sono infatti Lincoln di Steven Spielberg, Les Misérables di Tom Hooper e Silver Linings di David O. Russell. Accanto a questi tre titoli compaiono nella lista dei candidati a Miglior film altri papabili contender stagionali come Argo, Beasts of the Southern Wild, Moonrise Kingdom, The Sessions - Gli appuntamenti, Skyfall, Vita di Pi e il pupillo dei critici di New York, Operazione Zero Dark Thirty.
In ambito televisivo a prevalere sono il blasonato Downton Abbey e il TV movie a sfondo politico Game Change. A cercare di strappare il Satellite TV più ambito allo show di Julian Fellowes saranno Breaking Bad, Justified, The Newsroom, The Good Wife, Il trono di spade e Homeland. In gara con Game Change per miglior miniserie o film TV ci sono invece The Crimson Petal And The White, Wallander, Sherlock, Luther, Birdsong, Hatfields & McCoys e Hemingway & Gellhorn.
Conosceremo i nomi dei vincitori in meno di due settimana, il 16 dicembre; intanto, ecco a seguire tutti i candidati ai Satellite 2012:

Satellite Awards 2012: lista nomination
---