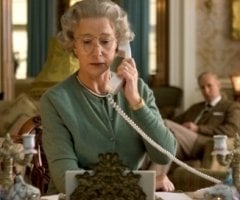 Anche i SAG annunciano le nomination per il 2007
Il sindacato degli attori segue abbstanza le scelte del PGA. E adesso aspettiamo i registi del DGA.
Le nomination dello Screen Actors Guild seguomo a ruota quelle del PGA e complicano ulteriormente la situazione della corsa all'Oscar. A questo punto Dreamgirls, The Queen e The Departed - il bene e il male sembrano abbastanza ben quotati per una candidatura all'Academy Award, le altre due nomination parrebbero contese tra Babel e Little Miss Sunshine - due film rivalutati da PGA e SAG - e dai critical darlings Letters from Iwo Jima e United 93. I film di Scorsese e Condon non ottengono d'altro canto sufficienti candidature ai SAG per i singoli da poter puntare con sicurezza a quello per l'intero cast, un buon precursore per l'Oscar al miglior film. Il SAG per l'_ensamble _potrebbe andare a Babel, che però manca la candidatura di Brad Pitt, o a Little Miss Sunshine, che va in nomination con Abigail Breslin e Alan Arkin. I SAG 'spingono' anche Leonardo DiCaprio, candidato sia come miglior attore protagonista per Blood Diamond - Diamanti di sangue che come non protagonista per The Departed. Ma Blood Diamond è film ben più debole dell'ultimo, pirotecnico Scorsese, e la Warner dovrebbe decidere di promuovere Leo agli Oscar per il ruolo (effettivamente da protagonista) in The Departed; nella categoria maggiore, però, DiCaprio dovrà vedersela con l'apparentemente inarrestabile Forest Whitaker di The Last King of Scotland.
Per quanto riguarda la televisione, salta agli occhi la nomination a Helen Mirren per il film TV Elizabeth I: Dame Mirren potrebbe quindi portare a casa due SAG, dato che quello che migliore attrice per The Queen è praticamente assicurato, così come una certezza sembra l'Oscar.
Ma ecco l'elenco completo delle candidature ai SAG 2006:
SAG 2007: lista nomination
---