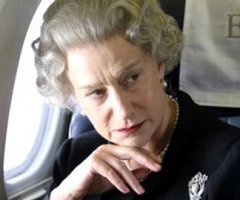 BAFTA 2007, ecco le nomination
Pioggia di nomination per 'The Queen' e 'Casino Royale'. I premi saranno consegnati l'11 febbraio 2007.
Pioggia di nominations ai BAFTA - i British Academy of Film and Television Arts Awards - per The Queen: il film di Stephen Frears - che tra l'altro è stato appena nominato Presidente della Giuria del prossimo Festival di Cannes - ha ricevuto ben dieci nominations tra cui quella per il miglior film, per la miglior regia, miglior sceneggiatura, e miglior attrice protagonista.
Tra i film che hanno avuto più nominations, Casino Royale - ben nove candidature, tra cui il Premio Korda per il miglior film britannico e per il miglior attore protagonista - quindi Il labirinto del fauno con otto candidature, e infine Babel e The Departed - Il bene e il male, rispettivament con sette e sei nominations.
Di seguito, tutte le nominations per ogni categoria prevista dal premio.
BAFTA 2007: lista nomination
---