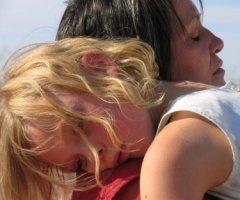 Oscar 2007: le nomination
Dreamgirls ottiene otto nomination, ma nessuna di quelle più importanti: grandi affemazioni quelle di Babel, The Queen e Il labirinto del fauno.
Poco fa, ore 5,38 ora di Los Angeles, le 14,38 qui da noi, il presidente dell'Academy of Motion Picture Arts and Science Sid Ganis ha annunciato le nomination ai 79simi Academy Awards, assieme alla bella Salma Hayek, la cui presenza era senz'altro un indizio sullo strapotere messicano che caratterizza questa tornata degli Oscar: se il film più nominato (otto nomination) è come previsto Dreamgirls, il musical di Condon manca tutte le categorie più importanti, mentre Babel di Alejandro González Iñárritu, che ottiene sette candidature, centra tutte quelle più importanti (miglior film, miglior regia, miglior sceneggiatura). Ma è strepitosa anche l'affermazione de Il labirinto del fauno di Guillermo Del Toro, che concorre per il Messico e oltre alla nomination come Miglior film straniero (categoria in cui, complice l'assenza di Volver - tornare, partirà favoritissimo) ottiene quella per la sceneggiatura originale, per fotografia, scenografia, make up e colonna sonora. A sei nomination c'è anche The Queen di Stephen Frears, mentre ne collezionano cinque The Departed - Il bene e il male e Blood Diamond - Diamanti di sangue (con Leonardo DiCaprio nominato a sorpresa per il film di Zwick anziché per quello di Scorsese).
L'Academy non si smentisce riguardo alla sua parzialità verso Clint Eastwood: i suoi due film, ignorati dalle Guild, ottengono sei nomination in totale, con Letters from Iwo Jima che centra quella per il miglior film (ne fa le spese Dreamgirls) e quella per la miglior regia.
Ricordandovi che la serata più attesa della stagione cinematografica americana si terrà il 25 febbraio, con Ellen Degeneres "maestro di cerimonie", vi lasciamo con l'elenco completo delle nomination agli Oscar 2007.
Oscar 2007: lista nomination
---