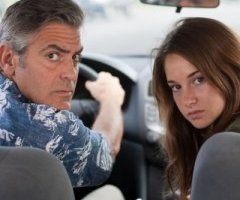 Gotham 2011: le nomination aprono la Awards Season
Le indicazioni sui favoriti sono ancora nebulose, ma la stagione dei premi cinematografici scalda i motori con l'annuncio delle candidature dell'Independent Film Project, dedicate alla cinematografia indie.
Non saranno un grande indicatore per gli Oscar - e in quest'annata particolarmente imperscrutabile, ne avremmo davvero bisogno - ma sono un appuntamento imperdibile per gli amanti del cinema indipendente i Gotham Awards, le cui nomination, come da tradizione, danno l'avvio alla porzione meno glam della stagione degli awards americani.
Non mancano titoli di cui si parlato molto nell'arco di questo 2011 tra i film candidati ai premi dell'Independent Film Project, a cominciare dalla Palma d'oro di Terrence Malick The Tree of Life, che si contenderà la statuetta più ambita con Meek's Cutoff di Kelly Reichardt, Take Shelter di Jeff Nichols, Beginners di Mike Mills e The Descendants di Alexander Payne; quest'ultimo guida la tally delle candidature a quota tre, affiancato da Martha Marcy May Marlene di T. Sean Durkin.
Sia il film di Payne che quello di Durkin, infatti, ottengono la nomination al premio per l'intero cast e a quello per l'attore emergente, rispettivamente con Shailene Woodley e Elizabeth Olsen. Al posto della nomination a Best Picture, a Martha Marcy May Marlene va quello per il regista all'esordio.
Salta all'occhio l'assenza di un film che sembrava avere tutte le caratteristiche per fare bene ai Gotham, ovvero Drive di Nicolas Winding Refn. Ma le regole di elegibilità dell'IFP sono imperscrutabili quanto questa neonata awards season, e confidiamo che Drive non verrà dimenticato dai critici newyorkesi... e da tutti gli altri, naturalmente.

Gotham Awards 2011: lista nomination
---