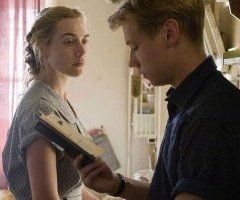 Berlino 2009: il programma completo
Si è tenuta stamani la conferenza stampa per la presentazione del cartellone definitivo dell'imminente Festival di Berlino.
E' stato annunciato questa mattina durante una conferenza stampa ufficiale il programma completo della 59. edizione del Festival di Berlino. Non sono molte le aggiunte rispetto a quanto già rivelato nelle scorse settimane, e soprattutto non è arrivato il titolo di grido che si sperava "moviventasse" la rassegna principale, ma siamo comunque di fronte a un cartellone che non difetta in varietà e potenzialità.
Le ultime inclusioni sono, in competizione, My One and Only di Richard Loncraine, con Renée Zellweger e Kevin Bacon, e nella selezione Berlinale Special An Education di Lone Scherfig, scritto dall'autore di bestseller inglese Nick Hornby e interpretato da Carey Mulligan, Peter Sarsgaard e Dominique Cooper, e il documentario musicale It Might Get Loud di Davis Guggenheim con The Edge, Jimmy Page e Jack White.
Ad aprire i lavori della kermesse sarà, il prossimo 5 febbraio, sarà The International di Tom Tykwer, alla cui presentazione mancherà Naomi Watts - mentre sarà a Berlino Clive Owen. Fuori concorso come il film di Tykwer, sarà proiettato anche The Reader di Stephen Daldry, appena insignito di cinque nomination all'Oscar, tra cui quella per il miglior film e quella per la migliore attrice, assegnata a Kate Winslet, che presenterà il film nel capoluogo tedesco assieme a Daldry e a Ralph Fiennes.
Ma basta dare una scorsa al vasto programma per capire che anche quest'anno gli organizzatori della Berlinale hanno fatto un lavoro encomiabile. Ecco dunque il cartellone definitivo:

Berlino 2009: programma del festival
---