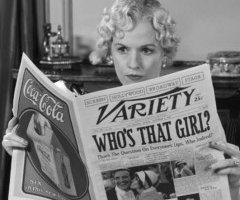 Spirit Award 2012: nominations per The Artist e Take Shelter
Cinque candidature per il film di Michel Hazanavicius e altre cinque per il dramma apocalittico di Jeff Nichols. Quattro nomination invece per Beginners, Drive, The Descendants e Martha Marcy May Marlene.
Una serie di candidature decisamente spiazzante, per questa edizione degli Spirit Award, soprattutto quelle andate all'elegante The Artist di Michel Hazanavicius: praticamente un film muto e in bianco e nero, che potrebbe trovarsi anche a competere per gli Oscar. Uguale numero di candidature, cinque, sono state assegnate a Take Shelter, l'inquietante dramma apocalittico interpretato da Jessica Chastain e Michael Shannon, incentrato su un padre di famiglia tormentato da terribili incubi che sembrano preannunciare gravi sciagure in arrivo.
Quattro nomination invece sono andate alla commedia in salsa gay Beginners, con Ewan McGregor, Melanie Laurent e Christopher Plummer, al celebratissimo Drive di Nicolas Winding Refn, già premiato per la regia a Cannes, al dramedy The Descendants, con George Clooney nel ruolo di protagonista e al cupo thriller drammatico Martha Marcy May Marlene, anche questo presentato nei mesi scorsi a Cannes.
Per quanto riguarda i documentari, sono cinque i titoli che concorrono per il premio: An African Selection, Bill Cunningham New York, The Interrupters, The Redemption of General Butt Naked e We Were Here.
La cerimonia di assegnazione dei premi si svolgerà sulla spiaggia di Santa Monica il 25 febbraio e sarà trasmessa in tv dal network IFC.
Ecco l'elenco completo delle nomination agli Spirit Awards 2012:

Spirit 2012: lista nomination
---