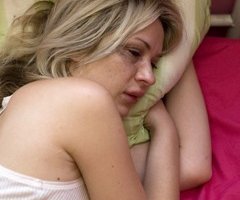 BIFA 2009: ecco le nomination
Il maggior numero di candidature è andato al dramma 'Fish Tank' di Andrea Arnold. I premi saranno assegnati il 6 dicembre, a Londra, nel corso di una cerimonia condotta d James Nesbitt. A Daniel Day-Lewis un riconoscimento alla carriera.
Sono state annunciate oggi a Londra le nomination per la 12esima edizione dei British Independent Film Awards (BIFA), che saranno assegnati il 6 dicembre, nel corso di una cerimonia condotta da James Nesbitt. secondo le due direttrici dell'evento, Johanna von Fischer e Tessa Collinson, non è stato facile stilare le candidature di quest'anno, perchè alla commissione è stato sottoposto "un numero record di pellicole, circa duecento".
Il numero più alto di nomination è andato al toccante dramma Fish Tank, che tra l'altro è stato anche presentato in competizione all'ultimo Festival di Cannes. Il film di Andrea Arnold, che vede protagonista una ragazza di quindici anni interpretata da Katie Jarvis, ha ottenuto otto candidature, seguito da Moon, con sette e poi da An Education, In The Loop e Nowhere Boy con sei. La Jarvis, oltre alla nomination nella categoria per la miglior attrice, ne ha ricevuta una seconda nella categoria riservata agli esordienti più promettenti. Altre personalità che hanno ricevuto più di una candidatura, quest'anno, sono Duncan Jones e Armando Iannucci, rispettivamente per Moon e In the Loop, e la regista di Fish Tank, Andrea Arnold.
Tra i riconoscimenti più importanti che saranno assegnati a dicembre, è stato già anticipato un premio per il suo contributo al cinema britannico a Daniel Day-Lewis.
Di seguito, tutte le nomination:
BIFA 2009: lista nomination
---