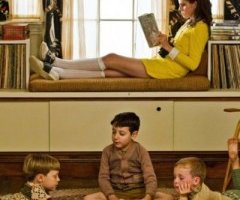 Al via la stagione dei premi: le nomination ai Gotham Awards 2012
Con l'annuncio delle nomintion dello IFP, parte ufficialmente una awards season ancora avvolta nel mistero.
Tocca di nuovo allo Independent Film Project, prestigiosa e antica associacione di cineasti indipendent, dare l'avvio alla stagione dei premi cinematografici 2012-2013 con le nomination ai Gotham Awards. I selezionatori del gruppo hanno menzionato ventisei film in sei categorie, con Bernie di Richard Linklater, Middle of Nowhere di Ava DuVernay, The Loneliest Planet di Julia Loktev, Moonrise Kingdom - Una fuga d'amore di Wes Anderson e The Master di Paul Thomas Anderson. Il film di Wes Anderson, quello di Linklater e quello della DuVernay, insieme a Beasts of the Southern Wild di Benh Zeitlin, nominato per l'esorio alla regia e per la performance rivelazione di Quvenzhané Wallis, staccano il resto dei titoli ottenendo due nomination a testa.
I 22esimi Gotham Awards saranno consegnati ai vincitori il prossimo 26 novembre. Ma ecco l'elenco completo delle candidature:
Gotham Awards 2012: lista nomination
---