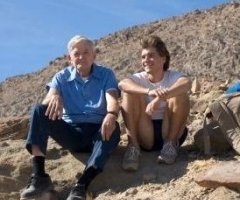 SAG 2008: le nomination
Annunciate le candidature ai premi dello Screen Actors Guild: e in pole position c'è Into the Wild.
Pochi minuti fa sono state rivelate le nomination ai SAG awards, i tradizionali premi destinati agli attori cinematografici e televisivi e tributati dallo Screen Actors Guild, il sindacato di categoria. Ed è subito evidente come gli attori abbiano voluto dimostrare il proprio sostegno ad un film ricco idi fantastiche interpretazioni e lasciato fuori da tutte le categorie principali dei Golden Globe dalla HFPA: Into the Wild di Sean Penn, che manda in nomination Emile Hirsch, Hal Holbrook e Catherine Keener, e centra anche la candidatura al SAG per l'intero cast. A quota tre nomination ci sono anche No Country for Old Men (cast, Javier Bardem e Tommy Lee Jones) e Michael Clayton (George Clooney, Tilda Swinton e Tom Wilkinson), mentre una affermazione tutta personale è quella di Cate Blanchett, che, come ai Globes, va in doppia nomination: migliore attrice per Elizabeth: The Golden Age e migliore attrice non protagonista per Io non sono qui.
In ambito televisivo, confermata la forza de I Soprano, show conclusosi proprio quest'anno, e di altri show particolarmente in auge come 30 Rock, Mad Men e Ugly Betty.
I premi del SAG saranno consegnati il prossimo 27 gennaio per uno dei pochi awards show che saranno regolarmente trasmessi dai network USA grazie alla concessione dello scioperante Writers Guild, che lascerà che uno o più suoi membri siano ingaggiati per i testi della cerimonia.
Ma ecco l'elenco completo delle nomination:
SAG 2008: lista nomination
---