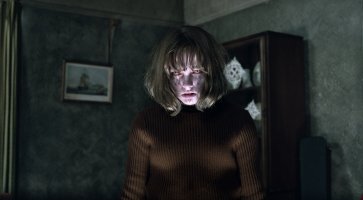 Box Office Italia: The Conjuring 2 supera gli Angry Birds
Tempo d'estate, tempo d'orrore al botteghino italiano con il sequel di James Wan. Mother's Day debutta in quarta posizione.
A tre anni dal successo di L'Evocazione - The Conjuring, il sequel di James Wan The Conjuring - Il caso Enfield schizza in testa al box-office italiano, ma non sfonda il muro del milione di euro. Il film, che scalza dalla vetta Angry Birds - Il film, si ferma a quota 930 mila euro.
Leggi anche: The Conjuring 2 avrà uno spinoff sulla suora
La pellicola animata ispirata al popolarissimo videogame degli Angry Birds tiene incassando altri 453 mila euro che lo portano a sfiorare i 2,2 milioni di euro complessivi, mentre al terzo posto troviamo Now You See Me 2 - I maghi del crimine. Ancora un sequel, un heist movie ricco di star, pronto a duplicare la formula vincente portandosi a casa altri 257 mila euro che gli permettono di raggiungere i 2,3 milioni complessivi in 3 settimane di programmazione.
Al quarto posto troviamo una new entry, la commedia corale Mother's Day, diretta dal veterano Garry Marshall e interpretata da Julia Roberts, Jennifer Aniston, Kate Hudson e Jason Sudeikis. Il film apre in 211 schermi incassando 164.000 euro nel weekend, per un totale di 165.983 euro.
Perde due posizioni, finendo quinto, il thriller Conspiracy - La cospirazione, interpretato dalle star Al Pacino, Anthony Hopkins e Josh Duhamel. Il film incassa poco più di 128 mila euro arrivando a un totale di 553 mila euro.
Box office week-end
---
---
Vai alla classifica completa