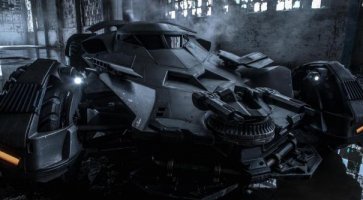 Batman v Superman: Dawn of Justice - Ecco la Batmobile
Zack Snyder ci regala la prima foto ufficiale dell'auto blindata con cui Bruce Wayne si sposta per Gotham City.
Tra i props più amati del Cavaliere Oscuro vi è senza dubbio la sua superaccessoriata Batmobile, veicolo nero come la notte e velocissimo capace di modificarsi secondo necessità. Zack Snyder, regista dell'atteso Batman v Superman: Dawn of Justice, ci permette oggi di dare una prima occhiata alla nuova versione dell'auto di Batman diffondendo sui social media l'immagine che trovate di seguito. La foto del veicolo blindatissimo è accompagnata da una scritta: "Ecco una vera foto della Batmobile".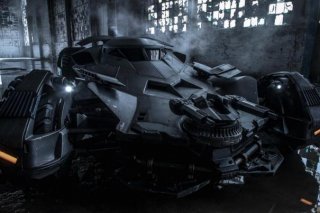 Batman v Superman: Dawn of Justice vede nel cast Henry Cavill, Ben Affleck, Gal Gadot, Amy Adams, Laurence Fishburne, Diane Lane, Jesse Eisenberg, Jeremy Irons, Holly Hunter e Scoot McNairy. Il film è atteso nei cinema il 25 marzo 2016.