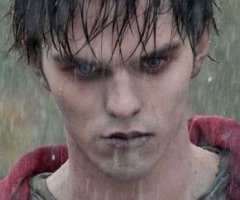 Warm Bodies, Lay the Favorite e gli altri trailer della settimana
Non è solo Brad Pitt a essere circondato da zombie. I non morti possono essere anche una compagnia piacevole, come ci dimostra il trailer di Warm Bodies.
Ci sono zombie e zombie. Quelli di Jonathan Levine sono autoironici, loquaci - quanto uno zombie può esserlo - e innamorati. Il regista di 50 e 50 debutta sul web con il primo trailer dell'atteso Warm Bodies e a colpo d'occhio il film promette davvero bene. Ironia e qualche tocco splatter nel filmato che si apre con la voice over del protagonista, il tormentato zombie R (interpretato da Nicholas Hoult), la cui routine da non morto si interrompe nel momento in cui si imbatte nella bionda Julie (Teresa Palmer) innamorandosene a prima vista. Questa relazione muterà i rapporti di R con gli altri zombie e farà emergere nel giovane sensazioni e sentimenti tipicamente umani. Ironia a profusione, gag e atmosfere romantiche per un trailer che, in un omaggio ai cinefili horror più accaniti, riesce anche a mostrare brevemente il DVD di Zombi 2. Irresistibile. nel cast di Warm Bodies, tratto dal romanzo di Isaac Marion, troviamo anche John Malkovich, Rob Corddry, Dave Franco e Analeigh Tipton.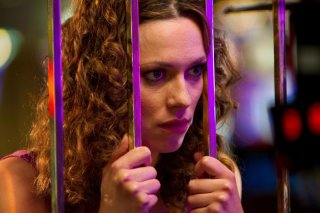 Ancora risate con il nuovo trailer di
Lay the Favorite
, arguta commedia di
Stephen Frears
ambientata sotto il sole di Las Vegas. Cast di lusso che comprende il veterano
Bruce Willis
,
Rebecca Hall
,
Frank Grillo
,
Catherine Zeta-Jones
,
Vince Vaughn
e
Joshua Jackson
per un film ambientato nella mecca del gioco d'azzardo. Rebecca Hall interpreta una bella spogliarellista che abbandona il suo lavoro di stripper in Florida per realizzare il sogni di servire ai tavoli nei casinò di Las Vegas.
Qui si imbatte in Dink (Bruce Willis), mago dei numeri ssessionato dal gioco d'azzardo, e lo affascina con le sue capacità nel settore. La gelosa Tulip (Catherine Zeta-Jones), però, non vede di buon occhio il legame della ragazza con il marito Dink, sopratutto quando la relazione sembra andare troppo oltre. Muscoli e azione alla ribalta nel trailer di
The Last Stand
.
Arnold Schwarzenegger
torna a calarsi nei panni di un action hero al servizio del regista coreano
Kim Ji-woon
in un trailer tutto da scoprire.
Di seguito, i link a tutti i trailer della settimana:
Trailer Italiano - The Grey
Lingua: Italiano
Trailer italiano di The Grey, drammatico thriller che vede protagonista il talentuoso Liam Neeson. Con lui Dallas Roberts, James Badge Dale, Dermot Mulroney e Frank Grillo.
Trailer - World War Z
Lingua: Inglese
Trailer di World War Z, horror diretto da Marc Forster e interpretato dalla star Brad Pitt.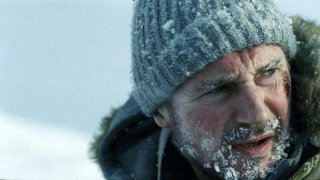 Trailer - Worm Bodies
Lingua: Inglese
Trailer di Warm Bodies, zombie comedy diretta da Jonathan Levine e interpretata da Nicholas Hoult e John Malkovich.
Uk Trailer - Les Misérables
Lingua: Inglese
Trailer inglese di Les Misérables, adattamento di uno dei più celebri musical di Broadway diretto dal premio Oscar Tom Hooper. Nel cast Hugh Jackman, Russell Crowe, Anne Hathaway, Amanda Seyfried ed Eddie Redmayne.
Red Band Trailer 2 - Maniac
Lingua: Inglese
Nuovo trailer senza censure di Maniac, thriller parossistico interpretato da Elijah Wood, America Olivo e Nora Arnezeder.
International Trailer - Lincoln
Lingua: Inglese
Trailer internazionale di Lincoln, biopic dedicato al XVI° Presidente americano diretto da Stephen Spielberg e interpretato da Daniel Day-Lewis, Sally Field, Joseph Gordon-Levitt e Tommy Lee Jones.
Trailer 2 - Lay the Favorite
Lingua: Inglese
Secondo trailer di Lay the Favorite, arguta commedia diretta da Stephen Frears e interpretata da Bruce Willis, Rebecca Hall, Vince Vaughn, Joshua Jackson, Catherine Zeta-Jones e Frank Grillo.
Trailer - Itaker
Lingua: Italiano
Trailer di itaker, film di Toni Trupia con Francesco Scianna, Monica Birladeanu, Michele Placido, Tiziano Talarico, Nicola Nocella, Pietro Bontempo e Vincenzo Peluso.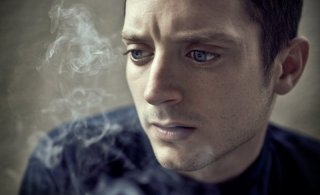 Trailer Italiano - The Sessions - Gli appuntamenti
Lingua: Italiano
Trailer italiano di The Sessions - Gli appuntamenti, drammatico biopic interpretato da John Hawkes, Helen Hunt e William H. Macy.
Teaser Trailer - Colpi di fulmine
Lingua: Italiano
Teaser trailer di Colpi di fulmine, commedia diretta da neri Parenti in uscita il 13 dicembre. Nel cast Christian de Sica, Lillo & Greg, Luisa Ranieri, Arisa, Anna Foglietta e Simone Barbato.
Trailer 2 - The Last Stand
Lingua: Inglese
Secondo trailer di The Last Stand, nuovo film d'azione interpretato da Arnold Schwarzenegger.
Trailer 2 - West of Memphis
Lingua: Inglese
Secondo trailer di West of Memphis, documentario prodotto da Peter Jackson e dedicato al caso di cronaca nera dei Tre di West Memphis.
Trailer Italiano - One Life
Lingua: Italiano
Trailer italiano di One life, documentario naturalistico targato BBC diretto da Michael Gunton e Martha Holmes.
Trailer - Side Effects
Lingua: Inglese
Trailer di Side Effects, nuovo thriller diretto da Steven Soderbergh. Nel cast troviamo Rooney Mara, Jude Law, Channing Tatum e Catherine Zeta-Jones.
Trailer - Jurassic Park 3D
Lingua: Inglese
Trailer di Jurassic Park 3D, versione tridimensionale del blockbuster fantastico di Steven Spielberg.
Trailer - Escape from Planet Earth
Lingua: Inglese
Trailer di Escape from Planet Earth, lungometraggio animato diretto da Callan Bunker e doppiato, in originale, dalle star Jessica Alba, Brendan Fraser, Sarah Jessica Parker, Rob Corddry e James Gandolfini.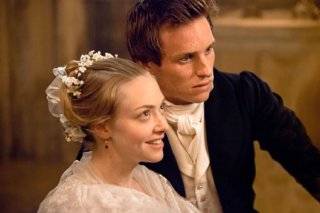 Trailer - A Dark Truth
Lingua: Inglese
Trailer di A Dark Truth, action thriller che vede nel cast Andy Garcia, Kim Coates, Deborah Kara Unger, Eva Longoria e Forest Whitaker.
Trailer - Cottage Country
Lingua: Inglese
Trailer di Cottage Country, commedia inglese interpretata da Malin Akerman e Lucy Punch.
Trailer - Silent Night
Lingua: Inglese
Trailer di Silent Night, horror natalizio interpretato da Malcolm McDowell, Jaime King, Lisa Marie e Brendan Fraser.
Trailr Italiano - Sammy 2 - La grande fuga
Lingua: Italiano
Trailer italiano di Sammy 2 - La grande fuga, pellicola animata diretta da Ben Stassen.