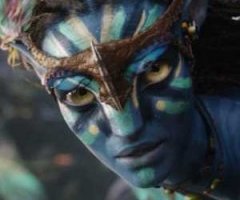 PGA 2010, le nomination salgono a quota dieci
Seguendo l'esempio degli Oscar, anche la cinquina dei PGA candidati a miglior film raddoppia. Tra le candidature l'atteso Avatar, il film di Eastwood Invictus, il delicato An Education e il bel Precious.
Anche i Producers Guild of America, così come gli Academy Awards, raddoppiano la rosa delle pellicole candidate a ottenere il riconoscimento per il miglior film, il Darryl F. Zanuck Producer of the Year Award, includendo tra i candidati l'atteso Avatar, i pluripremiati Precious e The Hurt Locker, Tra le nuvole, e il capolavoro di Tarantino Bastardi senza gloria. Tra gli altri candidati il period movie An Education, Invictus, il gioiellino Pixar Up e, a sorpresa, ben due pellicole sci-fi: District 9 e Star Trek. Esclusi eccellenti il musical di Rob Marshall Nine e la dark comedy dei Coen A Serious Man. Up figura, invece, addirittura in due categorie: Theatrical Motion Picture e Animated Motion Picture.
Solo quattro film nominati come migliori documentari, Burma VJ, The Cove, Sergio e Soundtrack for a Revolution. Purtroppo in questa categoria mancano all'appello l'interessante lavoro di Michael Moore Capitalism: A Love Story, il musicale Anvil e il biografico Tyson. Chissà se i riconoscimenti anticiperanno i premi più attesi: gli Academy Awards di cui a breve verranno rese note le nomination.
PGA 2010: lista nomination
---