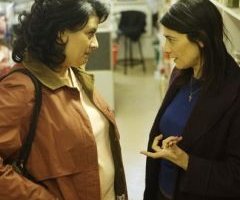 Independent Spirit 2010: tutte le candidature
Tra menzioni prevedibili e sorprese dell'ultimo momento, gli Spirit promuovono anche quest'anno il meglio del cinema indipendente targato stelle e strisce.
Puntuali come sempre, arrivano le nomination agli Spirit Awards, i prestigiosi premi voluti dall'associazione Film Independent e dedicati al cinema americano indie e low budget: non un precursore vero e proprio della corsa agli Oscar, piuttosto una manifestazione con una propria identità appunto fieramente indie, che anche quest'anno dimostra una grande capacità di andare per la sua strada scegliendo spesso di celebrare chi d'abitudine resta lontano dai riflettori ma vanta indubbi meriti per il contributo all'annata cinematografica. Così, se almeno un paio di film candidati dalla Film Independent nella categoria principale erano impossibili da ignorare (Precious, 500 giorni insieme, The Last Station), con molte delle loro scelte gli Spirit dimostrano di voler percorrere strade meno battute, come quella che conduce ad Amreeka, dramma incentrato sulle vicende di una piccola famiglia di immigrati in una cittadina dell'Illinois.
Non mancano svariate menzioni per A Serious Man degli illustri fratelli Coen, e per opere prime del calibro di A Single Man di Tom Ford e di The Messenger di Oren Moverman, già premiate quest'anno in Europa rispettivamente a Venezia (Coppa Volpi a Colin Firth) e a Berlino (Orso d'argento per la migliore sceneggiatura).
A seguire l'elenco completo delle nomination agli Spirit 2010, che saranno consegnati il prossimo 5 marzo.

Spirit 2010: lista nomination
---