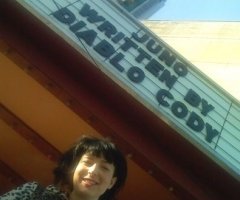 WGA 2008: ecco le nominations
Arrivano le nomination relative alle sceneggiature cinematografiche, e il sindacato annuncia la rinuncia al suo show.
Coerenza in tutti i sensi per il Writers Guild of America: le nominations al suo prestigioso award chiamano in causa i film più amati, fino ad ora, dalle altre Guild (e anche stavolta resta fuori Espiazione, il film più nominato ai Golden Globe), e arriva anche la notizia che gli sceneggiatori iscritti al sindacato non avranno la liberatoria per lavorare alla cerimonia di premiazione dei WGA - che quindi non si terrà. I vincitori saranno semplicemente annunciati nella data già fissata, il prossimo 9 febbraio.
Ma parliano delle pellicole: non mancano la menzione per lo script i tre film che, al momento, stanno facendo la parte del leone nella stagione degli awards, ovvero Non è un paese per vecchi dei fratelli Coen, Il petroliere di Paul Thomas Anderson e Into the Wild di Sean Penn. Tutti e tre mandano in nomination i rispettivi registi/screenwriter e si contenderanno il WGA per la migliore sceneggiatura non originale. Per la migliore sceneggiatura originale, è decisamente in vantaggio la giovane e vulcanica Diablo Cody, sceneggiatrice di Juno.
Ma ecco tutte le nomination ai WGA 2008:
WGA 2008: lista nomination
---