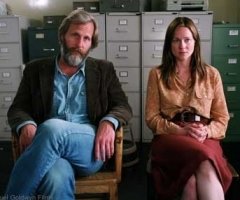 Independent Spirit Awards, ecco le nominations 2006
Annunciate le nominations degli Independent Spirit Awards, che vedono in testa 'The Squid and the Whale'.
E' la storia di due ragazzi che devono affrontare il divorzio dei genitori a raccogliere il maggior numero di candidature, sei, agli Independent Spirit Awards.
Si tratta di The Squid and the Whale, film di Noah Baumbach con Jeff Daniels e Laura Linney.
Al suo fianco per il premio di Miglior Film, Brokeback Mountain, Le tre sepolture, Good Night, and Good Luck e Capote.
Anche Daniels e la Linney hanno ricevuto la nominations, rispettivamente come miglior attore e migliore attrice, e dovranno vedersela tra gli altri con Philip Seymour Hoffman, Heath Ledger, Felicity Huffman e Dina Korzun.
Vediamo l'elenco completo delle nominations:
Spirit 2006: lista nomination
---