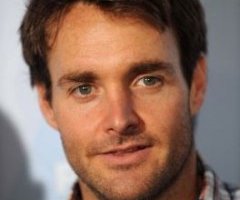 Will Forte in Rock of Ages
Il simpatico attore interpreterà un anchorman televisivo nella trasposizione cinematografica del popolarissimo musical anni '80.
La star di Saturday Night Live Will Forte si unisce al cast stellare di Rock of Ages, musical in preparazione presso la New Line diretto, prodotto e coreografato da Adam Shankman. Forte reciterà a fianco di Tom Cruise, Malin Akerman, Alec Baldwin, Bryan Cranston, Mary J. Blige, Russell Brand, Paul Giamatti, Julianne Hough, Catherine Zeta-Jones e Diego Gonzalez Boneta.
Rock of ages narra la storia di Drew Boley (nome d'arte Drew Bowie), il quale trova un impiego presso il Bourbon Room, locale del Sunset Boulevard di proprietà dell'ex rocker Dennis Dupree (Alec Baldwin). Qui Drew si innamora di Sherrie (Julianne Hough), ragazza di campagna giunta a Hollywood in cerca di successo che però è interessata all'arrogante rocker Stacee Jaxx (Tom Cruise), gestito dall'astuto manager Paul Giamatti. Sherrie finirà a fare la stripper nel locale gestito da Mary J. Blige, ma alla fine troverà il vero amore. Will Forte interpreterà l'inedito ruolo di Mitch Miley, presentatore di un popolare show televisivo.
Will Forte è attualmente impegnato sul set di I Hate You, Dad, dove affianca Adam Sandler e Andy Samberg. Presto lo vedremo in A Good Old Fashioned Orgy e ne sentiremo la voce nella serie animata Allen Gregory.