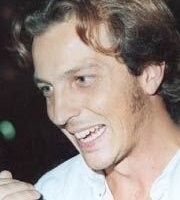 Tre film italiani al Sundance Film Festival
Bernardo Bertolucci, Gabriele Muccino e Salvatore Mereu rappresenteranno il cinema italiano al Sundance Film Festival, la più importante rassegna di film indipendenti negli Stati Uniti.
Il Sundance Film Festival, la rassegna cinematografica creata e sponsorizzata dall'attore Robert Redford, vedrà quest'anno in gara tre film italiani The dreamers - I sognatori di Bernardo Bertolucci, Ricordati di me di Gabriele Muccino e Ballo a tre passi di Salvatore Mereu. La manifestazione è in programma a Park City, nello Utah dal 15 al 25 gennaio 2004. The Dreamers sarà una delle anteprime del festival insieme al film su Che Guevara diretto da Walter Salles, I diari della motocicletta, mentre Ricordati di me e l'opera prima del sardo Mereu sono stati inseriti nella sezione World Cinema. Per Gabriele Muccino si tratta della seconda partecipazione dopo il grande successo ottenuto lo scorso anno con L'ultimo bacio vincitore del premio del pubblico.
Secondo gli organizzatori la rassegna vuole approfondire il tema della consapevolezza con cui la gente vive dopo gli attacchi terroristici dell'11 settembre 2001. A proposito dei film in concorso quest'anno il direttore del festival Geoff Gilmore ha affermato "Questa serie di film è stata ideata e prodotta dopo l'11 settembre, e credo che all'interno dei lavori presentati si possa leggere una sorta di ansia. In molti dei film che partecipano all'edizione 2004 del festival cinematografico, i protagonisti sono alla ricerca di un sentimento che gli permetta di essere in armonia con il mondo in cui vivono" ha concluso Gilmore.
Ecco il programma completo del festival:
2004 Sundance Film Festival Program
Documentary Competition
A Place of Our Own
Regia: Stanley Nelson
Born into Brothels
Regia: Ross Kauffman and Zana Briski
Chisholm '72 - Unbought & Unbossed
Regia: Shola Lynch
Deadline
Regia: Katy Chevingy and Kirsten Johnson
Dig
Regia: Ondi Timoner
Farmingville
Regia: Catherine Tambini and Carlos Sandoval
The Fight
Regia: Barak Goodman
Heir to an Execution
Regia: Ivy Meeropol
Home of the Brave
Regia: Paolo di Florio
I Like Killing Flies
Regia: Matt Mahurin
Imelda
Regia: Ramona S. Diaz
In the Realms of the Unreal
Regia: Jessica Yu
Neverland: The Rise and Fall of the Symbionese Liberation Army
Regia: Robert Stone
Persons of Interest
Regia: Alison Maclean and Tobias Perse
Super Size Me
Regia: Morgan Spurlock
Word Wars
Regia: Julian Petrillo and Eric Chaikin
Dramatic Competition
---
The Best Thief in the World
Regia: Jacob Kornbluth
Sceneggiatura: Jacob Kornbluth
Book of Love
Regia: Alan Brown
Sceneggiatura: Alan Brown
Brother To Brother
Regia: Rodney Evans
Sceneggiatura: Rodney Evans
Chrystal
Regia: Ray McKinnon
Sceneggiatura: Ray McKinnon
Down to the Bone
Regia: Debra Granik
Sceneggiatura: Debra Granik and Richard Lieske
Easy
Regia: Jane Weinstock
Sceneggiatura: Jane Weinstock
Evergreen
Regia: Enid Zentelis
Sceneggiatura: Enid Zentelis
Garden State
Regia: Zach Braff
Sceneggiatura: Zach Braff
Harry and Max
Regia: Christopher Munch
Sceneggiatura: Christopher Munch
Maria Full of Grace
Regia: Joshua Marston
Sceneggiatura: Joshua Marston
Napoleon Dynamite
Regia: Jared Hess
Sceneggiatura: Jared Hess and Jerusha Hess
November
Regia: Greg Harrison
Sceneggiatura: Benjamin Brand
One Point O
Regia: Jeff Renfroe and Marteinn Thorsson
Sceneggiatura: Jeff Renfroe and Marteinn Thorsson
Primer
Regia: Shane Carruth
Sceneggiatura: Shane Carruth
We Don't Live Here Anymore
Regia: John Curran
Sceneggiatura: Larry Gross
The Woodsman
Regia: Nicole Kassell
Sceneggiatura: Nicole Kassell and Stephen Fechter
American Spectrum
---
CSA: Confederate States of America
Regia: Kevin Willmott
Sceneggiatura: Kevin Willmott
Dandelion
Regia: Mark Milgard
Sceneggiatura: Mark Milgard
Dirty Work
Regia: David Sampliner
Everyday People
Regia: Jim McKay
Lbs.
Regia: Matthew Bonifacio
Sceneggiatura: Matthew Bonifacio and Carmine Famiglietti
Let the Church Say Amen
Regia: David Petersen
Mean Creek
Regia: Jacob Aaron Estes
Sceneggiatura: Jacob Aaron Estes
Metallica: Some Kind Of Monster
Regia: Joe Berlinger and Bruce Sinofsky
MVP
Regia: Harry Davis
Sceneggiatura: Greg Pak
Open Water
Regia: Chris Kentis
Sceneggiatura: Chris Kentis
Second Best
Regia: Eric Weber
Sceneggiatura: Eric Weber
September Tapes
Regia: Christian Johnston
Sceneggiatura: Christian Johnston and Christian Van Gregg
Speak
Regia: Jessica Sharzer
Sceneggiatura: Jessica Sharzer and Annie Young
Frontier
---
Below the Belt
Regia: Robert M. Young
Sceneggiatura: Richard Dresser
Loma Lynda
Regia: Jason Bognacki
The Missing
Regia: Kang-sheng Lee
Sceneggiatura: Kang-sheng Lee
Tarnation
Regia: Jonathan Caouette
Sceneggiatura: Jonathan Caouette
War
Regia: Jake Mahaffy
Sceneggiatura: Jake Mahaffy
Park City at Midnight
---
Azumi
Regia: Ryuhei Kitamura
Sceneggiatura: Rikiya Mizushima and Isao Kiriyama
Grand Theft Parsons
Regia: David Caffrey
Sceneggiatura: Jeremy Drysdale
Haute Tension
Regia: Alexandre Aja
Sceneggiatura: Alexandre Aja and Grégory Levasseur
Home of Phobia
Regia: Ryan Shiraki
Sceneggiatura: Ryan Shiraki
Overnight
Regia: Mark Brian Smith
The Park
Regia: Andrew Lau Lo
Sceneggiatura: Lo yiu Fai and Sam Lung
Raspberry Reich
Regia: Bruce LaBruce
Sceneggiatura: Bruce LaBruce
Saw
Regia: James Wan
Sceneggiatura: Leigh Whannell and James Wan
Native Forum
---
49?
Regia: Sherman Alexie
Flat
Regia: Beck Cole
Sceneggiatura: Beck Cole
If The Weather Permits
Regia: Elisapie Isaac
In Shadow
Regia: Shirley Cheechoo
Sceneggiatura: Julia Chan
The Land has Eyes
Regia: Vilsoni Hereniko
Sceneggiatura: Vilsoni Hereniko
Memory
Regia: Cedar Sherbert
Sceneggiatura: Cedar Sherbert
Might of the Starchaser
Regia: Joseph Lazare
Screenwritesr - Joseph Lazare and Walter Scott
Ngatahi - Know The Links
Regia: Dean Hapeta
Our Nationhood
Regia: Alanis Obomsawin
Prayer for a Good Day
Regia: Zoe Leigh Hopkins
Sceneggiatura: Zoe Leigh Hopkins
The Shirt
Regia: Shelley Niro
Shush
Regia: Blackhorse Lowe
Sceneggiatura: Blackhorse Lowe
Spin
Regia: Danis Goulet
Sceneggiatura: Danis Goulet
Tiga E Le Iloa
Regia: Popo Malufaitoaga (Lilo)
Sceneggiatura: Popo Malufaitoaga (Lilo)
Turn Around
Regia: Samantha Saunders
Sceneggiatura: Samantha Saunders
Two Cars, One Night
Regia: Taika Cohen
Sceneggiatura: Taika Cohen
Opening Night
---
Riding Giants
Park City
Regia: Stacy Peralta
Sceneggiatura: Stacy Peralta and Sam George
Edge of America
Salt Lake City
Regia: Chris Eyre
Sceneggiatura: Willy Holtzman
Premiere
---
Bright Young Things
Regia: Stephen Fry
Sceneggiatura: Stephen Fry
The Butterfly Effect
Regia: J. Mackye Gruber and Eric Bress
Sceneggiatura: J. Mackye Gruber and Eric Bress
Dear Frankie
Regia: Shona Auerbach
Sceneggiatura: Andrea Gibb
The Dreamers
Regia: Bernardo Bertolucci
Sceneggiatura: Gilbert Adair
Employee of the Month
Regia: Mitch Rouse
Sceneggiatura: Mitch Rouse and Jay Leggett
Eulogy
Regia: Michael Clancy
Sceneggiatura: Michael Clancy
Gettin' The Man's Foot Outta Your Baadasssss!
Regia: Mario Van Peebles
Sceneggiatura: Mario Van Peebles and Dennis Haggerty
Iron Jawed Angels
Regia: Katja von Garnier
Sceneggiatura: Sally Robinson, Eugenia Bostwick Singer, Raymond Singer and Jennifer Friedes
Love in Thoughts
Regia: Achim von Borries
Sceneggiatura: Achim von Borries and Hendrik Handloegten
The Machinist
Regia: Brad Anderson
Sceneggiatura: Scott Alan Kosar
Marie and Bruce
Regia: Tom Cairns
Sceneggiatura: Tom Cairns and Wallace Shawn
The Motorcycle Diaries
Regia: Walter Salles
Sceneggiatura: Jose Rivera
Never Die Alone
Regia: Ernest Dickerson
Sceneggiatura: James Gibson and Donald Goines
Redemption
Regia: Vondie Curtis Hall
Sceneggiatura: J.T. Allen
The Saddest Music in the World
Regia: Guy Maddin
Sceneggiatura: Guy Maddin, Kazuo Ishiguro and George Toles
Saved
Regia: Brian Dannelly
Sceneggiatura: Brian Dannelly and Michael Urban
Sky Blue
Regia: Moon-saeng Kim and Sunmin Park (English Version)
Sceneggiatura: Moon-saeng Kim, Jun-Young Park and Sunmin Park
Tiptoes
Regia: Matthew Bright
Sceneggiatura: Bill Weiner
Touch of Pink
Regia: Ian Iqbal Rashid
Sceneggiatura: Ian Iqbal Rashid
Trauma
Regia: Marc Evans
Sceneggiatura: Richard Smith
Zatoichi
Regia: Takeshi Kitano
Sceneggiatura: Takeshi Kitano
World Cinema/Documentary
---
The Basque Ball: Skin Against Stone
Regia: Julio Medem
The Big Durian
Regia: Amir Muhammad
The Corporation
Regia: Mark Achbar and Jennifer Abbott
Disbelief
Regia: Andrei Nekrasov
The Garden
Regia: Ruthie Shatz and Adi Barash
Investigation into the Invisible World
Regia: Jean Michel Roux
Journeyings and Conversations
Regia: Arvind Sinha
Repatriation
Regia: Dong-won Kim
Screaming Men
Regia: Mika Ronkainen
World Cinema
---
15
Regia: Royston Tan
Sceneggiatura: Royston Tan
Carandiru
Regia: Hector Babenco
Sceneggiatura: Victor Navas, Hector Babenco and Fernando Bonassi
The Con Game
Regia: Alberto (Chicho) Durant
Sceneggiatura: Alberto (Chicho) Durant
Donau, Duna, Dunaj, Dunav, Dunarea
Regia: Goran Rebic
Sceneggiatura: Goran Rebic and Heinz Ambrosch
Good Bye, Lenin!
Regia: Wolfgang Becker
Sceneggiatura: Wolfgang Becker and Bernd Lichtenberg
A Good Lawyer's Wife
Regia: Im Sangsoo
Sceneggiatura: Im Sangsoo
I'll Sleep When I'm Dead
Regia: Mike Hodges
Sceneggiatura: Trevor Preston
Kounandi
Regia: Apolline Traore
Sceneggiatura: Apolline Traore
Last Life in the Universe
Regia: Pen-ek Ratanaruang
Sceneggiatura: Pen-ek Ratanaruang and Prabda Yoon
Le Jardin de Papa
Regia: Zeka Laplaine
Sceneggiatura: Zeka Laplaine
Love by Mistake
Regia: Gerardo Chijona
Sceneggiatura: Gerardo Chijona and Eduardo del llano
The Missing Half
Regia: Benoît Mariage
Sceneggiatura: Benoît Mariage
Mon Idole
Regia: Guillaume Canet
Sceneggiatura: Guillaume Canet and Philippe Lefebvre
Nina's Tragedies
Regia: Savi Gavison
Sceneggiatura: Savi Gavison
The Principles of Lust
Regia: Penny Woolcock
Sceneggiatura: Penny Woolcock
Remember Me
Regia: Gabriele Muccino
Sceneggiatura: Gabriele Muccino and Heidrun Schleef
The Return
Regia: Andrey Zvyagintsev
Sceneggiatura: Vladimir Moiseyenko and Aleksandr Novototsky
Seducing Doctor Lewis
Regia: Jean-François Pouliot
Sceneggiatura: Ken Scott
Seven Times Lucky
Regia: Gary B. Yates
Sceneggiatura: Gary B. Yates
Silence of the Sea
Regia: Vahid Mousaian
Sceneggiatura: Vahid Mousaian
A Silent Love
Regia: Federico Hidalgo
Sceneggiatura: Federico Hidalgo and Paulina Robles
Silent Waters
Regia: Sabiha Sumar
Sceneggiatura: Paromita Vohra and Sabiha Sumar
Spring, Summer, Autumn, Winter and... Spring
Regia: KIM Ki-duk
Sceneggiatura: KIM Ki-duk
Stander
Regia: Bronwen Hughes
Sceneggiatura: Bronwen Hughes and Bima Stagg
Take My Eyes
Regia: Icíar Bollaín
Sceneggiatura: Icíar Bollaín and Alicia Luna
A Thousand Peace Clouds Encircle the Sky
Regia: Julian Hernandez
Sceneggiatura: Julian Hernandez
The Three Step Dancing
Regia: Salvatore Mereu
Sceneggiatura: Salvatore Mereu
What Sebastian Dreamt
Regia: Rodrigo Rey Rosa
Sceneggiatura: Rodrigo Rey Rosa and Robert Fitterman