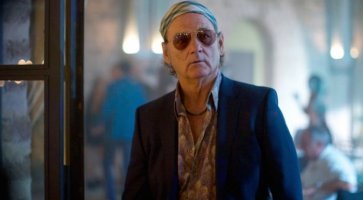 Rock the Kasbah: la pazza storia di Bill Murray nel trailer
Follie, tour in luoghi sperduti, incontri imprevedibili e tanta musica nel primo trailer della commedia on the road diretta da Barry Levinson.
Trailer scoppiettante per Rock the Kasbah, pellicola diretta dal grande Barry Levinson e interpretata da un supercast composto da Bill Murray, Bruce Willis, Zooey Deschanel, Kate Hudson e Danny McBride e Scott Caan.
Il film, scritto da Mitch Glazer, racconta le disavventure di Richie Lanz, manager musicale interpretato da Murray che, dopo aver accompagnato il suo unico cliente in un tour attraverso l'Afghanistan, si ritrova da solo, al verde e senza passaporto. A quel punto incontra una ragazza dalla voce eccezionale che aiuterà ad entrare nelle versione locale di American Idol, ma incrocerà la sua strada anche con un venditore d'armi, naturalmente disonesto, che lo metterà in un mare di guai.