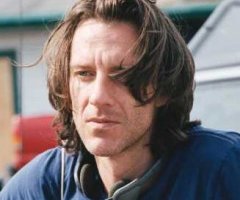 James Marsh e i nastri del Vaticano
Il regista di Man on Wire dirigerà il thriller soprannaturale The Vatican Tapes scritto da Chris Borrelli.
Il regista del bel documentario Man on Wire James Marsh è stato ingaggiato per dirigere The Vatican Tapes, thriller soprannaturale targato Lionsgate e Lakeshore. La storia è incentrata su una serie di eventi verificatisi dopo la scomparsa dal Vaticano di un audionastro che conteneva la registrazione di un esorcismo finito male. Chris Borrelli ha firmato la sceneggiatura ideata insieme a Chris Morgan. Gary Lucchesi, Tom Rosenberg, Chris Cowles e Morgan produrranno il film.
James Marsh ha diretto il documentario Man on Wire, dedicato allo straordinario equilibrista Philippe Petit e alla sua passeggiata tra le due Torri Gemelle di New York, che ha conquistato un Oscar. Il regista, che non ha mai fatto mistero della volontà di passare al cinema fictional, nel 2005 ha diretto il drammatico The King, che vedeva protagonista Gael Garcia Bernal.