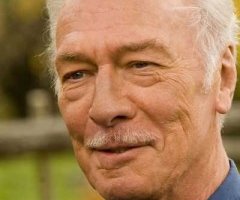 Christopher Plummer patriarca in The Girl with the Dragon Tattoo
Il veterano attore entra a far parte del cast del crime thriller diretto da David Fincher.
L'attore Christopher Plummer si è unito al cast di The Girl with the Dragon Tattoo, remake di Uomini che odiano le donne diretto da David Fincher. Plummer si calerà nei panni del patriarca della ricca famiglia al centro dell'indagine condotta dal giornalista Mikael Blomkvist. Le riprese del film, che vede tra gli interpreti Daniel Craig, Rooney Mara, Stellan Skarsgard, Robin Wright e Max von Sydow, sono attualmente in corso in Svezia. La pellicola, ispirata al primo dei romanzi firmati da Stieg Larsson che compongono la trilogia Millennium, è incentrata sul mistero che circonda la scomparsa di un'ereditiera appartenente a una famiglia di ricchi industriali svedesi. Si occupano del caso un coraggioso giornalista e una giovane hacker punk e ribelle. The Girl with the Dragon Tattoo arriverà nei cinema il 21 dicembre 2011.
Prossimamente vedremo Christopher Plummer nel cast dell'horror fumettistico Priest, che vede protagonista l'inglese Paul Bettany.