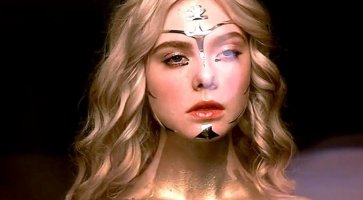 Cannes 2016: fischi e critiche a The Neon Demon
La prima proiezione del film diretto da Nicolas Winding Refn riservata alla stampa ha diviso profondamente gli spettatori.
The Neon Demon, il nuovo film diretto da Nicolas Winding Refn, sembra aver diviso i critici che hanno assistito alla prima proiezione per la stampa.
Dai racconti apparsi online si è saputo che in sala ci sono stati fischi e persino insulti urlati contro lo schermo. In uno dei tweet che seguono addirittura, si dice che quando sullo schermo è apparso il nome della moglie del regista, alla quale il film è dedicato, hanno fischiato persino lei. Al centro della discussione sembra ci siano delle sequenze che coinvolgono necrofilia a sfumature lesbiche e cannibalismo.
Alcuni giornalisti, invece, sono stati convinti dall'estetica del lungometraggio.
Ecco alcuni commenti:
Il lungometraggio segue le vicende di una modella che si trasferisce a Los Angeles, dove la sua giovinezza e vitalità verranno divorate da un gruppo di donne che, ossessionate dalla bellezza, faranno di tutto per sottrarle ciò che ha.

La protagonista è Elle Fanning, mentre fanno parte del cast anche Keanu Reeves, Elle Fanning, Jena Malone, Karl Glusman, Bella Heathcote, Abbey Lee, Desmond Harrington, e Christina Hendricks.
Per non perdere nessuna novità sul Festival di Cannes 2016 continuate a seguirci su Twitter, Instagram, Facebook e non perdete di vista il nostro speciale Cannes 2016 dedicato all'evento, costantemente aggiornato con news, approfondimenti, foto e video.