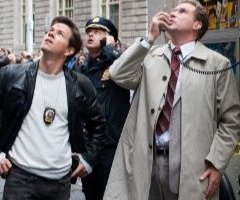 Boxoffice: Toy Story 3 e I poliziotti di riserva alle classifiche
Il podio italiano si completa con Pandorum e The Box, mentre negli USA gli altri due film più visti sono Inception e Step Up 3-D.
L'estate cinematografica italiana sarà ricordata come quella di Toy Story 3 - La grande fuga, che questa settimana è ancora in vetta alla top-ten dei film più visti, nonostante il box-office sonnecchiante. Al secondo e terzo posto della classifica, due horror sci-fi, Pandorum - L'universo parallelo - che ha incassato una cifra di poco superiore ai 220mila euro - e The Box di Richard Kelly. L'altra new entry della settimana, l'horror thailandese Coming Soon, riesce a strappare la decima posizione con un incasso di poco superiore ai 18mila euro.
Oltreoceano è il weekend del trionfo de I poliziotti di riserva, buddy comedy in salsa poliziesca e dal cast stellare che debutta in prima posizione con un incasso superiore ai 35milioni di dollari, seguito da Inception, di Christopher Nolan e dalla new entry Step Up 3-D, con Rick Malambri.
Box office week-end
---
---
Vai alla classifica completa