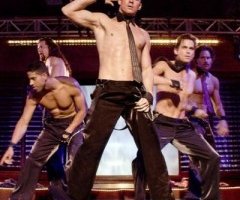 Box office: il week end di Magic Mike
Il film di Soderbergh batte Prometheus e conquista la vetta della top ten tricolore. In USA testa a testa tra il poliziesco End of Watch e l'horror House at the End of the Street.
Steven Soderbergh e il suo fisicatissimo cast conquistano il primo posto della classifica degli incassi italiani, superando di oltre 300.000 euro il remake di alto profilo Prometheus, che non è lontano dal traguardo dei quattro milioni di euro complessivi. Perde una posizione anche Ribelle - The Brave, al terzo posto poco sotto il milione per quanto riguarda il week end, ma con un dignitosissimo totale di sei milioni. Esce dal podio l'indiscutibile campione d'incassi di questa settimane e non solo Madagascar 3: ricercati in Europa (incasso complessivo di 21 milioni di euro) mentre in quinta posizione troviamo la seconda new entry del fine settimana, vale a dire la commedia "elettorale" Candidato a sorpresa.
Negli Stati Uniti si archivia un altro week end fiacco in cui le stime assegnano il primo posto in ex aequo al poliziesco End of Watch, interpretato da Jake Gyllenhaal e Michael Peña, e l'horror House at The End of the Street, che vede protagonista la giovane e lanciatissima Jennifer Lawrence. Terzo gradino del podio per Trouble with the Curve, sports movie con il leggendario Clint Eastwood nel ruolo di un attempato talent scout di baseball. Scendono al quarto e al quinto posto Alla ricerca di Nemo in 3D e Resident Evil: Retribution, ma segnaliamo anche, al settimo, posto, The Master di Paul Thomas Anderson, che espande a circa 700 schermi incassando cinque milioni di dollari e mantenendo un'ottima media sale.

Box office week-end
---
---
Vai alla classifica completa