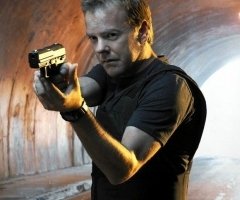 Writers Guild of America, ecco le nominations TV 2007
Per le nominations cinematografiche invece si dovrà attendere l'11 gennaio 2007.
Sono state annunciate le nominations televisive dei Writers Guild of America, alle quali seguiranno le nominations per il cinema, che invece saranno annunciate l'11 gennaio 2007.
Le produzioni televisive che hanno ricevuto una nomination nella categoria Miglior serie drammatica sono l'adrenalinico 24, Deadwood, Grey's Anatomy, Lost e I Soprano. Per la categoria che invece comprende le migliori serie comiche invece, sono stati nominati 30 Rock, Ti presento i miei - Arrested Development, Curb Your Enthusiasm, Entourage, The Office.
Di seguito, tutte le nomination per ogni singola categoria prevista dal premio.
WGA 2007: lista nomination
---