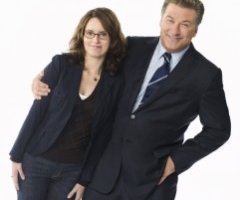 WGA 2009: Le nominations per il settore TV
Quattro candidature a testa per 30 Rock ed I Simpson nell'edizione 2009 dei Writers Guild Awards. Buon risultato anche per Breaking Bad, che totalizza tre nominations.
In attesa delle candidature cinematografiche, previste per il 7 Gennaio 2009, sono state comunicate le nominations per il settore televisivo dei WGA 2009.
Due serie della NBC e della Fox si impongono sulle altre, con quattro candidature ognuna, e sono 30 Rock ed I Simpson, seguite a breve distanza da Breaking Bad della AMC, che totalizza tre nominations. Tra le serie drammatiche si impongono Dexter, High School Team, Lost, Mad Men e The WIre, mentre tra le commedie, accanto alle già citate produzioni NBC e Fox, si confermano The Office, Entourage e Weeds.
Nella categoria Nuove serie troviamo anche Fringe, la nuova serie nata dalla mente di J.J. Abrams, Life on Mars, remake americano dell'omonima serie inglese, e True Blood di Alan Ball, forse la più interessante delle novità insieme ad In Treatment, già arrivata anche nel nostro paese.
Per quanto riguarda le miniserie, si conferma John Adams accando a Generation Kill e The Memory Keeper's Daughter.
Segue l'elenco completo delle nominations dei WGA 2009, i cui vincitori saranno annunciati il prossimo 7 Febbraio insieme a quelli cinematografici.
WGA 2009: lista nomination
---