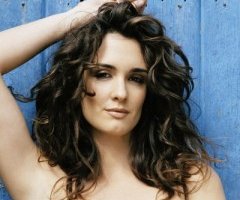 Paz Vega in Kill the Messenger
La bella star spagnola sarà la protagonista femminile del drammatico biopic a fianco di Jeremy Renner.
La bella Paz Vega si prepara ad affiancare Jeremy Renner in Kill the Messenger, biopic che narra la storia del giornalista Gary Webb, reporter del San Jose Mercury News suicidatosi dopo essere divenuto bersaglio di una campagna di diffamazione in seguito alla sua denuncia. Il giornalista aveva portato alla luce i legami della CIA con il rifornimento di armi ai controrivoluzionari del Nicaragua e col traffico di cocaina in California.
La sceneggiatura di Kill the Messenger è firmata da Peter Landesman, il quale si è basato sui libri Dark Alliance: The CIA, the Contras, and the Crack Cocaine Explosion dello stesso Gary Webb e Kill the Messenger: How the CIA's Crack-Cocaine Controversy Destroyed Journalist Gary Webb di Nick Schou. Michael Cuesta dirigerà il film prodotto da Scott Stuber.
Paz Vega sarà prossimamente al cinema nel biopic Grace di Monaco dove interpreta la diva Maria Callas. Al momento l'attrice è impegnata sul set del disaster movie Pompeii.