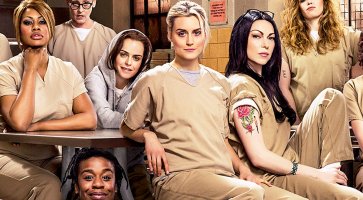 Orange is the New Black 4: Netflix annuncia la release con un teaser!
I nuovi episodi della serie carceraria al femminile approderanno su Netflix il 17 giugno.
Orange Is the New Black sta per tornare! Netflix ha pubblicato un primo teaser che contiene la data di diffusione dei nuovi episodi: non prendete appuntamenti per il 17 giugno.
Nella nuova stagione rivedremo Taylor Schilling, Laura Prepon, Kate Mulgrew, Danielle Brooks, Uzo Aduba, Natasha Lyonne, Taryn Manning, Laverne Cox, Michael Harney, Samira Wiley, e Yael Stone. Le attrici torneranno a interpretare le "inquiline" di un penitenziario federale.
Leggi anche: Orange is the New Black: Piper, Red, Crazy Eyes e gli altri personaggi
"E' come gli Hamptons, solo orribile" ironizza Nicky (Natasha Lyonne) nel promo, giusto per confermare che il tasso di sarcasmo nella serie non è affatto diminuito. Anche voi aspettate il ritorno delle detenute più amate del piccolo schermo?