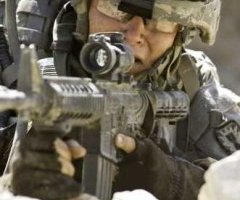 Le nomination ai DGA Awards 2010
The Hurt Locker, Precious, Bastardi senza gloria, Tra le nuvole e Avatar: ecco la cinquina dei candidati ai DGA awards, anticamera degli Oscar.
Interessanti indicazioni ci giungono dalle nomination ai Directors Guild of America awards, premi assegnati dall'associazione dei registi americani. I pluripremiati Kathryn Bigelow e Lee Daniels hanno ricevuto le nomination per il bellico The Hurt Locker e per il drammatico Precious, affiancando il veterano James Cameron per Avatar, Jason Reitman e il suo Tra le nuvole e il geniale Quentin Tarantino, autore di Bastardi senza gloria.
Lee Daniels è il primo regista afro-americano a essere nominato, mentre la Bigelow è la settima donna. Per la Bigelow, Daniels e Ivan Reitman questa è la prima nomination ai DGA. James Cameron ha trionfato nel 1997 con il suo Titanic e Quentin Tarantino, che non è un membro del DGA, è stato nominato nel 1994 per Pulp Fiction. Assente di lusso Clint Eastwood che dopo lo straordinario exploit di Gran Torino, col suo Invictus non sembra aver toccato il cuore delle giurie dei DGA. Vedremo che accadrà con gli Academy Awards.
DGA 2010: lista nomination
---