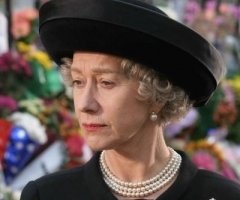 Le nomination ai BIFA 2006
I corrispettivi inglesi degli Independent Spirit USA segnalano i film di Frears, McDonald, Michell, Loach e Meadows.
Si apre la stagione dei premi cinematografici per il 2006, e si apre in terra britannica con le nomination agli British Independent Film Awards, creati nel 1998 con l'intento di promuovere il cinema indipendente prodotto in Gran Bretagna. Le indicazioni di questa giovane associazione, sebbene relativa alle piccole produzioni inglesi, serve già a portare alla ribalta alcuni film e personaggi destinati ad essere protagonisti della stagione degli award anche dall'altra parte dell'Atlatico. Pensiamo in particolare a The Queen di Stephen Frears e alla sua protagonista Helen Mirren, già candidata numero uno a una nomination all'Oscar, o a The Last King of Scotland e a Venus, che vantano le performance già acclamate di Forest Whitaker e Peter O'Toole. Tra i titoli che probabilmente non avranno altrettanta risonanza, ma che sono stati amati in Europa, ci sono Il vento che accarezza l'erba di Ken Loach, palma d'oro a Cannes, e This is England, insignito del premio speciale della giuria alla recentissima Festa del Cinema di Roma. E' proprio il film di Shane Meadows quello che colleziona più nomination, con sette candidature; seguono con sei The Queen e The Last King of Scotland.
Ma ecco l'elenco completo delle nomination:
BIFA 2006: lista nomination
---