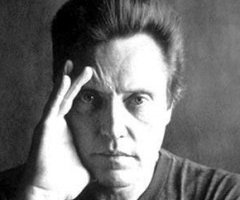 Christopher Walken e Val Kilmer alla corte dell'Irlandese
Christopher Walken e Val Kilmer reciteranno nel gangster movie The Irishman, dedicato alla vita del criminale Danny Greene. A interpretare il mafioso sarà Ray Stevenson.
Gli attori Christopher Walken e Val Kilmer sono entrati a far parte del cast del dramma mafioso The Irishman, prodotto dalla Code Entertainment. Con loro anche Ray Stevenson. Jonathan Hensleigh, regista di The Punisher, dirigerà il film che lui stesso ha scritto, un biopic basato sulla vita del criminale Danny Greene (Ray Stevenson), che imperò nel sottobosco criminale di Cleveland negli anni '70. La storia è tratta dal libro di Rick Porrello To Kill the Irishman: The War That Crippled the Mafia.
Christopher Walken interpreterà il tristemente famoso proprietario di nighclub Shondor Birns e Val Kilmer vestirà i panni di un poliziotto di Cleveland che stringe amicizia con Greene. Le riprese del film prenderanno il via il 19 maggio a Detroit.
Ray Stevenson, che interpreta il criminale protagonista del film, è noto al grande pubblico soprattutto per aver fatto parte del cast del serial Roma. Presto l'attore sarà sul grande schermo col thriller post-apocalittico Book of Eli, che vede protagonista Denzel Washington, e con l'horror Cirque du Freak, diretto da Paul Weitz. Il magnetico Christopher Walken ha da poco concluso le riprese della crime comedy The Maiden Heist e dello spaventoso horror Evil Calls.