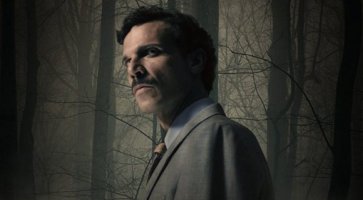 Canneseries 2018: Il cacciatore unica serie italiana in concorso
Lo scontro tra Stato e Mafia al centro della serie italia, in arrivo su Rai2 dal 14 marzo. Tra gli show in concorso a Cannes anche Killing Eve, thriller con Sandra Oh, e Here On Earth, firmata da Gael Garcia Bernal.
Svelata la lineup di Canneseries, Cannes International Series Festival che si terrà presso il Palais des Festival di Cannes dal 4 all'11 aprile. L'ambiziosa lineup vede in concorso anche l'Italia con l'atteso Il Cacciatore, serie liberamente ispirata alla vera storia del magistrato Alfonso Sabella, raccontata nel libro Cacciatore di Mafiosi. La serie, che racconta la caccia ai mafiosi nella stagione immediatamente successiva alle stragi di Capaci e via D'Amelio, dove furono barbaramente uccisi i giudici Falcone e Borsellino e gran parte delle loro scorte, andrà in onda per sei settimane su Rai2 a partire dal 14 marzo.
Tra i rivali de Il cacciatore troviamo Killing Eve, basata sui romanzi di Luke Jennings, che vede Sandra Oh nei panni di un'agente di sicurezza che dà la caccia a un'assassina (Jodie Comer), e la messicana Here on Earth, co-creata e interpretata da Gael García Bernal, incentrata sull'ascesa e sulle gesta criminali di una spietata famiglia di criminali messicani.
Tra le serie fuori concorso, Canneseries ospiterà l'anteprima della terza stagione del period drama Versailles, che inaugurerà il festival, La verità sul caso Harry Quebert , con Patrick Dempsey nei panni di un'icona letteraria indaga per l'omicidio di una giovane, e Safe con Michael C. Hall, evento di chiusura.
Di seguito la lineup completa.
AQUÍ EN LA TIERRA (Messico)

Creator: Gael García Bernal, Kyzza Terrazas, Jorge Dorantes

Cast: Tenoch Huerta Mejía, Alfonso Dosal, Daniel Giménez Cacho, Ariadna Gil, Paulina Dávila, Yoshira Escárrega, Gael García Bernal, Luis Gnecco

Network: Fox Premium App & Tv

Production: Fox Networks Group Latin America / La Corriente del Golfo

Distribution: Fox Networks Group Latin America

IL CACCIATORE (Italia)

Creators: Marcello Izzo, Silvia Ebreul, Alfonso Sabella

Cast: Francesco Montanari, Miriam Dalmazio, David Coco, Roberta Caronia, Paolo Briguglia

Network: Rai 2

Production: Cross Productions / Beta Film / Rai Fiction

Distribution: Beta Film

FÉLIX (Spagna)

Creator: Cesc Gay

Cast: Leonardo Sbaraglia, Pere Arquillué, Ginés García Millán, Mi Hoa Lee

Network: Movistar+

Production: Movistar+

Distribution: ITV Global Entertainment

KILLING EVE (USA)

Creator: Phoebe Waller-Bridge

Cast: Sandra Oh, Fiona Shaw, Jodie Comer, Kim Bodnia, Owen McDonnell

Network: BBC America

Production: Sid Gentle Films

Distribution: Endeavour Content

MIGUEL (Israele)

Creator: Tom Salama, Daphna Levin

Cast: Ran Danker, Aviv Karmi, Raul Mendez, Omer Ben David, Miguelito Sojuel Network: Hot

Production: Movie Plus Productions

Distribution: Movie Plus Productions

MOTHER (South Korea)

Creator: PARK Jee-Young

Cast: LEE Bo-Young, HEO Yool, LEE Hye-Young, NAM Gi-Ae, GO Sung-Hee

Network: tvN

Production: Studio Dragon Corporation

Distribution: Studio Dragon Corporation

STATE OF HAPPINESS (Norvegia)

Screenwriter: Mette M Bølstad based on an idea by Synnøve Hørsdal and a concept by Siv Rajendram Eliassen

Cast: Anne Regine Ellingsaeter, Bart Edwards, Amund Harboe, Malene Wadel

Network: NRK1

Production: Maipo Film

Distribution: DR Sales

THE TYPIST (Germania)

Written by: Nina Grosse

Cast: Iris Berben, Peter Kurth, Moritz Bleibtreu, Katharina Schlothauer, Timur Isik Network: ZDF

Production: Moovie

Distribution: Beta Film

UNDERCOVER (Belgio)

Creator: Nico Moolenaar Cast: Tom Waes, Anna Drijver

Network: Eén

Production: De Mensen

Distribution: Federation Entertainment

WHEN HEROES FLY (Israele)

Creator: Omri Givon

Cast: Tomer Kapon, Michael Aloni, Moshe Ashkenzi, Nadav Neits, Ninet Tayeb Network: Keshet Broadcasting

Production: Spiro Films

Distribution: Keshet International

Fuori concorso

VERSAILLES, Season 3 - Opening Series of the Festival

Creator: Simon Mirren, David Wolstencroft

Cast: George Blagden, Alexander Vlahos, Elisa Lasowski, Catherine Walker Network: Canal +

Distribution: Newen

LA VERITA' SUL CASO HARRY QUEBERT - Official Competition Opening Series

Director: Jean-Jacques Annaud

Cast: Patrick Dempsey, Kristine Frøseth, Ben Schnetzer

Network: TF1 (France), Epix (US) Distribution: MGM Television

SAFE - Closing Series of the Festival

Creator: Harlan Coben

Cast: Michael C. Hall, Audrey Fleurot, Amanda Abbington Network: C8 (France), Netflix (Worldwide except France)

Distribution: StudioCanal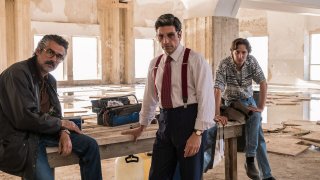 Continua a seguirci su Facebook, Twitter, Instagram, Youtube, Google+ e Telegram per aggiornamenti, notizie, e curiosità su film e serie TV!