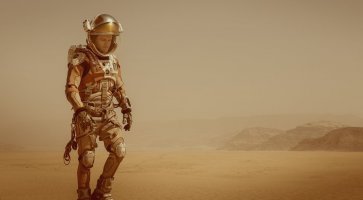 WGA 2016: The Martian, Il ponte delle spie e Carol tra le nomination
Tra le sceneggiature non originali candidature anche per i biopic Steve Jobs, firmato da Aaron Sorkin, e Trumbo.
Annunciate le nomination della Writers Guild of America. A contendersi il riconoscimento per la miglior sceneggiatura dell'anno vi sono pellicole come Il ponte delle spie, Sicario, Il caso Spotlight, Straight Outta Compton, ma anche gli acclamati Carol, Sopravvissuto - The Martian e Steve Jobs.
Leggi anche: Corsa all'Oscar 2016: la nostra lista aggiornata dei favoriti nelle categorie principali
Tra gli esclusi dell'anno The Hateful Eight e Mad Max: Fury Road, non eleggibili perché gli autori non sono membri della Guild, e Revenant - Redivivo, che non ha raggiunto i voti necessari.
I vincitori della WGA verranno annunciati nel corso dell'annuale cerimonia di consegna dei WGA Awards che si terrà il 13 febbraio in simultanea al Century Plaza di Los Angeles e all'Edison Ballroom di New York City. Di seguito tutte le nomination.
Sceneggiatura originale
Sceneggiatura non originale
Documentario