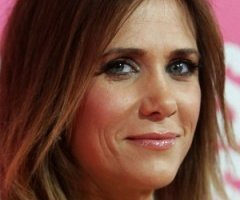 Ufficiale: Kristen Wiig in Anchorman: The Legend Continues
La presenza dell'attrice è stata confermata ufficialmente dal regista Adam McKay tramite Twitter.
Ufficializzati gli accordi con la produzione, Kristen Wiig si è ufficialmente unita al cast di Anchorman: The Legend Continues, sequel del demenziale Anchorman. Il regista Adam McKay ha confermato la notizia tramite Twitter. La Wiig si unirà a Will Ferrell, Christina Applegate, Steve Carell, David Koechner e Paul Rudd nei panni dell'interesse sentimentale del personaggio di Carell, Brick Tamland. Produce Judd Apatow con la sua Apatow Productions.
Forte del suo successo al Saturday Night Live, Kristen Wiig è al momento una delle attrici brillanti più richieste di Hollywood. Presto la vedremo a fianco di Ben Stiller in The Secret Life of Walter Mitty e con Guy Pearce nel sentimentale Hateship, Friendship.