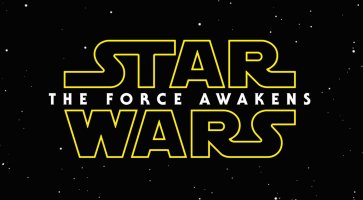 Star Wars: The Force Awakens: venerdì il trailer sul web
Non solo i fortunati spettatori americani, ma anche il grande pubblico del web domani assisterà all'arrivo dell'atteso trailer del settimo capitolo della saga di Star Wars.
Dopo aver diffuso l'elenco dei cinema americani che a partire da domani e per tutto il weekend del Ringraziamento proietteranno il trailer di Star Wars: The Force Awakens prima di ogni film, possiamo ufficializzare la notizia: anche l'arrivo sul web del promo è previsto per domani. Walt Disney Pictures e Lucasfilm non hanno specificato le modalità e l'ora del lancio, ma Bad Robot ci ha già informato in precedenza che il trailer sarà più un teaser e avrà una durata di 88 secondi.
Per i fortunati che sono attualmente negli Stati Uniti riproponiamo di seguito la lista di cinema che proietteranno il trailer del film diretto da J.J. Abrams e ricordiamo che Star Wars: The Force Awakens arriverà nelle sale il 18 dicembre 2015.
Phoenix, AZ Harkins Tempe Marketplace
Los Angeles, CA AMC Century City
Los Angeles, CA El Capitan
San Francisco, CA AMC Meteron 16
San Jose, CA Cinemark Oakridge 20
Irvine, CA Edwards Irvine Spectrum 22 & IMAX
San Diego, CA Edwards Mira Mesa Stadium 18 IMAX & RPX
Toronto, Canada CPX Younge & Dundas
Vancouver, Canada CPX Riverport
Denver, CO AMC Tysons Corner 16
Miami, FL Carmike Parisian 20
Atlanta, GA Regal Atlantic Station Stadium 18 IMAX & RPX
Chicago, IL Regal City North Stadium 14 IMAX & RPX
Boston, MA AMC Boston Commons 19
Detroit, MI Cinemark Showcase 20
Minneapolis, MN AMC Southdale
Kansas City, MO AMC Studi 30
New York, NY AMC Lincoln Square 12
New York, NY Regal Union Square Stadium 14
Cleveland, OH Cinemark Cinemark 24
Warrington, PA Regal Warrington Crossing Stadium 22 & IMAX
Knoxville, TN Regal Pinnacle Stadium 18 IMAX & RPX
Nashville, TN Carmike Thoroughbred 20
Dallas, TX Cinemark Plano 20
Austin, TX Alamo South Lamar
Houston, TX Edwards Houston Marq'E Stadium 23 IMAX & RPX
Salt lake City, UT Cinemark Cinemark 24 WJ
Seattle, WA Regal Thornton Place Stadium 14 & IMAX
Milwaukee, WI Marcus Brookfield 16