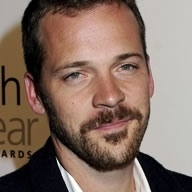 Sarsgaard in Rendition
L'attore sarà nel cast del film di Gavin Hood, accanto a Jake Gyllenhaal e Reese Witherspoon.
Peter Sarsgaard si è aggiunto al cast di Rendition, un film diretto da Gavin Hood ed interpretato da Reese Witherspoon e Jake Gyllenhaal.
Di recente Sarsgaard ha fatto parte del cast di Year of the Dog, un dramma diretto da Mike White ed interpretato da Molly Shannon, ed attualmente è sul set del film The Mysteries of Pitthsburgh.
Le riprese di Rendition invece, inizieranno a metà novembre. La sceneggiatura del film di Hood è stata scritta da Kelley Sane.