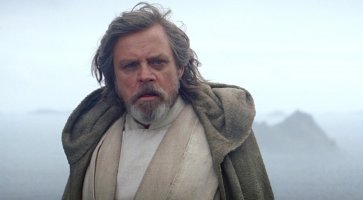 Rogue One: ecco cosa ne pensa Luke Skywalker
Mark Hamill ha commentato con decisione sul suo profilo Twitter dopo la visione di Rogue One: A Star Wars Story, facendo nascere anche un hashtag particolare.
Questo weekend è stato un fine settimana di gioia per i fan di Star Wars, grazie all'uscita nelle sale di Rogue One: A Star Wars Story. Essendo il primo spinoff del filone originale alla Skywalker, il pubblico non sapeva cosa aspettarsi, nonostante le ottime recensioni della stampa. Ma cosa ne pensano i protagonisti della trilogia originale?
Leggi anche: Rogue One: le opinioni della redazione di Movieplayer.it
Mark Hamill, ovvero Luke Skywalker, l'ha visto e ha commentato a caldo su Twitter, usando parole molto positive:
Perfect Cast Astonishing Action Non-Stop Thrills Grabs U from the 1st frame & never lets go! Not just a great #SWMovie A #GreatMovie PERIOD! pic.twitter.com/hS25VYCVvP

— Mark Hamill (@HamillHimself) 17 dicembre 2016
Luke Skywalker è un fan di Rogue One: ne loda il cast, afferma che è un viaggio emozionante dall'inizio alla fine, e che lo è a prescindere dall'universo di Guerre stellari. Mark Hamill è rimasto così colpito dal film che un'ora dopo il primo tweet ha voluto spiegare perchè lo ha effettivamente amato:
I'm euphoric & exhilarated! Ingenious the way it deepens & expands the #SWUniverse yet works as a stand-alone movie #RogueOneDerful #Triumph pic.twitter.com/HXkXxTIzyd

— Mark Hamill (@HamillHimself) 17 dicembre 2016
Dopo la visione, è euforico e divertito, e conferma quanto il film sia un ottimo film anche staccato dalla trilogia originale, e per sottolinearlo si inventa un hashtag da marketing come #RogueOneDerful, in assonanza con la parola wonderful.
Continua a seguirci su Facebook, Twitter, Instagram, Youtube, Google+ e Telegram per aggiornamenti, notizie, e curiosità su film e serie TV!