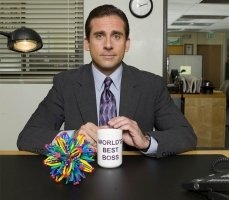 Le nomination per le serie tv dei WGA 2008
La Writers Guild of America ha annunciato le candidature relative alla tv per i WGA Awards che saranno consegnati il prossimo 9 Febbraio.
Anche se è ancora in pieno sciopero, la Writers Guild of America non ha rinunciato a comunicare le candidature per i Writers Guild Awards che saranno consegnati il prossimo 9 Febbraio con una cerimonia in contemporanea al Bonaventure Hotel di Los Angeles ed all'Hudson Theatre di New York.
Ottimo risultato per il network HBO che ottiene due candidature nella categoria per le migliori serie drammatiche (I Soprano e The Wire) e tre in quella per le migliori serie comiche (Curb Your Enthusiasm, Entourage e Flight of the Conchords).
Tra le commedie, buon risultato per The Office: oltre alla candidatura come miglior serie comica, la serie della NBC ha totalizzato anche tre candidature tra i migliori episodi dell'anno; tra le serie di animazione, invece, supremazia de I Simpsons con ben quattro episodi candidati tra i migliori dell'anno.
Ecco l'elenco completo delle candidature per le categorie relative alle serie tv:
WGA 2008: lista nomination
---