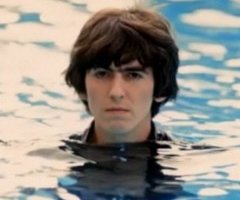 DGA 2012: le nomination ai documentari
Si completa il quadro delle nomination del sindacato dei registi di Hollywood con le candidature relative alla non fiction, e arriva un'altra nomination per Martin Scorsese, già menzionato per Hugo Cabret e ora in gara anche con Geroge Harrison: Living in the Material World.
Sono state annunciate ieri le ultime nomination, quelle relative ai documentari, determinate dai registi americani del Directors Guild, probabilmente la Guild più influente e prestigiosa di di Hollywood. Da segnalare la seconda candidature tributata a Martin Scrosese, già menzionato per il sontuoso, cinefilo e stereoscopico Hugo Cabret, e ora in nomination anche con il suo ultimo lavoro di non fiction, George Harrison: Living in the Material World.
Accanto allo Scorsese beatlesiano, abbiamo in corsa per il DGA documentaristico Joe Berlinger e Bruce Sinofsky per Paradise Lost 3: Purgatory, Steve James per The Interrupters, James Marsh per Project Nim e Richard Press per Bill Cunningham New York.
Ma ecco un riepilogo di tutte le nomination ai DGA Awards 2012:

DGA 2012: lista nomination
---