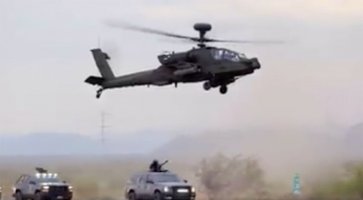 Transformers: The Last Knight - Auto ed esplosioni nel video dal set!
Michael Bay sul set impegnato a controllare le esplosioni programmate dei suoi veicoli da combattimento.
Paramount Pictures ha diffuso un nuovo videobackstage di Transformers: The Last Knight. Nel video Michael Bay è impegnato a dirigere alcune sequenze in cui numerosi autoveicoli militari esplodono nel deserto.
Il cast di Transformers: The Last Knight vede il ritorno di Mark Wahlberg nel ruolo di Cade Yeager, Josh Duhamel, Isabela Moner, Jerrod Carmichael, Laura Haddock e Sir Anthony Hopkins. Tra le star robotiche rivedremo gli Autobots Optimus Prime e Bumblebee e i Decepticons Megatron e Barricade.
Transformers: The Last Knight arriverà nelle sale il 23 giugno 2017.
Continua a seguirci su Facebook, Twitter, Instagram, Youtube, Google+ e Telegram per aggiornamenti, notizie, e curiosità su film e serie TV!