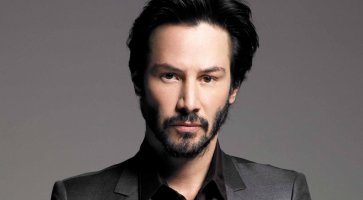 Keanu Reeves e Jim Carrey, cannibali in Texas
Anche Suki Waterhouse, Jason Momoa e Diego Luna nel cast di "The Bad Batch" pellicola distopica di Ana Lily Amirpour.
Le superstar Jim Carrey e Keanu Reeves entrano a far parte del cast di The Bad Batch, pellicola distopica ambientata in Texas che vede tra gli interpreti anche Suki Waterhouse, Mr. Aquaman Jason Momoa e il messicano Diego Luna.
La pellicola, scritta e diretta dalla regista di A Girl Walks Home Alone at Night Ana Lily Amirpour e prodotta da Annapurna Pictures and VICE, racconta una distopica storia d'amore ambientata in una desolata landa texana in cui risiede una comunità di cannibali. Suki Waterhouse interpreterà Arlen, Momoa sarà "Miami Man", Diego Luna si calerà nei panni di un personaggio di nome Jimmy, Keany Reeves sarà "The Dream" e Jim Carrey "The Hermit." Le riprese di The Bad Batch prenderanno il via ad aprile nei dintorni di Los Angeles.