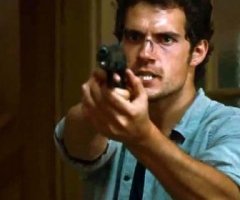 7500, The Cold Light of Day e gli altri trailer della settimana
Action a volontà nei nuovi spettacolari trailer in arrivo on line questa settimana.
Presto lo vedremo nei panni del nuovo Superman nel superomistico Superman: Man of Steel, ma per il momento Henry Cavill si limita a interpretare il figlio affettuoso di un genitore un po' troppo misterioso (Bruce Willis) che provoca il rapimento dell'intera famiglia a causa del suo lavoro segreto. In The Cold Light of Day, dietro le mentite spoglie di analista contabile, Willis è, in realtà, un agente della CIA e il figlio verrà coinvolto in una serie di avventure tanto pericolose quanto incomprensibili per aiutare il padre a salvare il resto della famiglia. Un trailer concitato, emozionante e pieno di sorprese che si apre con una tranquilla vacanza in barca a vela in Spagna per trasformarsi presto in un'avventura parossistica. A dirigere la pellicola troviamo Mabrouk El Mechri, classe 1976, francese di origini tunisine che si è fatto notare con la regia del divertente action JCVD, dedicato al ritorno in scena di Jean-Claude Van Damme.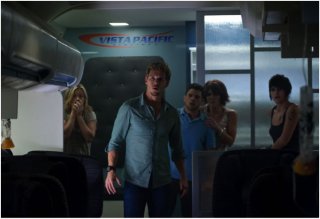 Il teaser trailer di cui stiamo per occuparci è sconsigliato a chi ha paura di volare. I viaggi in aereo sono già abbastanza problematici senza necessità di aggiungere una forza soprannaturale capace di perturbare il volo. Purtroppo questo è ciò che accade ai protagonisti di
7500
, costretti a vedersela con una misteriosa entità che attacca il volo Pacific Flight 7500. Profumo di
Lost
per il nuovo horror di
Takashi Shimizu
interpretato dalla star di
True Blood
Ryan Kwanten
, da
Leslie Bibb
,
Nicky Whelan
,
Jerry Ferrera
,
Christian Serratos
,
Jamie Chung
e dalla bionda
Amy Smart
. Sufficientemente spaventoso il primo teaser trailer che costruisce pian piano la tensione mostrando il rituale della partenza, furbacchione di turno che si rufiuta di spegnere il suo giocattolino elettronico compreso, per poi sprofondare nel terrore puro quando le bottiglie di plastica cominciano ad accartocciarsi da sole e le persone vengono risucchiate negli anfratti dell'aereo. Ancora paranormale in azione nel primo trailer di
Red Lights
, opera seconda di
Rodrigo Cortés
presentata pochi giorni fa al Sundance e interpretata da un supercast che annovera la stella emergente
Elizabeth Olsen
, l'intenso
Cillian Murphy
e le star
Robert De Niro
e
Sigourney Weaver
, già nel cast di
The Cold Light of Day
. Da segnalare l'arrivo in rete del trailer di
Get The Gringo
, action road movie che vede il ritorno in azione del paria
Mel Gibson
, pronto a fare meno esternazioni discutibili per tornare a lavorare a tenpo pieno.
Di seguito, i link a tutti i trailer della settimana:
Trailer 2 - The Hungry Rabbit Jumps
Lingua: Inglese
Secondo trailer di Solo per vendetta, revenge movie interpretato dalle star January Jones, Nicolas Cage e Guy Pearce.
Trailer 2 - Mirror, Mirror
Lingua: Inglese
Secondo trailer di Biancaneve, vivace versione revisionista della fiaba di Biancaneve che vede protagonista assoluta la perfida regina Julia Roberts: Con lei Armie Hammer, Lily Collins e Nathan Lane. Il film è diretto da Tarsem Singh.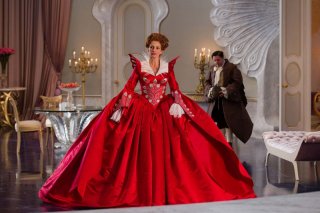 Super Bowl Teaser - John Carter
Lingua: Inglese
Super Bowl Teaser di John Carter, interpretato da Taylor Kitsch, Samantha Morton, Mark Strong, Ciaran Hinds, Dominic West, James Purefoy, Bryan Cranston, Thomas Haden Church e il popolare Willem Dafoe.
Trailer Italiano - La furia dei titani
Lingua: Italiano
Trailer italiano di La furia dei titani, epica pellicola che vede nel cast le star Sam Worthington, Liam Neeson, Danny Huston, Ralph Fiennes, Bill Nighy, Rosamund Pike, Edgar Ramirez e Toby Kebbell.
Trailer 2 - The Hunter
Lingua: Italiano
Secondo trailer di The Hunter, avventurosa pellicola ambientata in Tasmania e interpretata da Willem Dafoe.
Trailer Internazionale - Red Lights
Lingua: Spagnolo
Trailer spagnolo di Red Lights, thriller di Rodrigo Cortés che vede nel cast Robert De Niro, Sigourney Weaver, Cillian Murphy e l'astro nascente Elizabeth Olsen.
Trailer - Intouchables
Lingua: Francese
Trailer francese di Quasi amici, pellicola diretta da da Olivier Nakache ed Éric Toledano e ispirata a una storia vera.
Trailer - The Cold Light of Day
Lingua: Inglese
Trailer di The Cold Light of Day, emozionante thriller che vede Henry Cavill nei panni di un ignaro giovane cistretto a salvare la famiglia rapita dopo aver scoperto che il padre Bruce Willis è un agente della CIA.
Trailer - Sulla strada di casa
Lingua: Italiano
Trailer di Sulla strada di casa, pellicola diretta da Emiliano Corapi. Nel cast Vinicio Marchioni, Daniele Liotti, Donatella Finocchiaro e Claudia Pandolfi.
Trailer Italiano - ATM - Trappola mortale
Lingua: Italiano
Trailer italiano di ATM, thriller interpretato da Brian Geraghty, Josh Peck e dalla bionda Alice Eve.
Teaser Trailer - Step Up 4
Lingua: Inglese
Teaser trailer di Step Up 4Ever 3D, quarto capitolo del fortunato franchise musical-danzereccio.
Trailer 2 - Lock-Out
Lingua: Inglese
Secondo trailer di Lock-Out, action thriller ad alta tensione prodotto da Luc Besson e interpretato da Magguie Grace e Guy Pearce.
Trailer - Get The Gringo
Lingua: Inglese
Trailer di Get The Gringo, road movie messicano interpretato da Mel Gibson.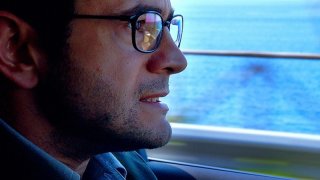 Trailer - Iron Sky
Lingua: Inglese
Trailer di Iron Sky, fantapolitica pellicola diretta da Timo Vuorensola, leader della band metal finnica Älymystö.
Trailer - Columbus Circle
Lingua: Inglese
Trailer di Columbus Circle, thriller diretto da George Gallo e interpretato da Selma Blair, Amy Smart, Jason Lee, Giovanni Ribisi, Kevin Pollak e Beau Bridges.
Trailer - Wish You Were Here
Lingua: Inglese
Trailer di Wish You Were Here, mistery diretto da Kieran Darcy-Smith e interpretato da Teresa Palmer, Joel Edgerton, Antony Starr e Felicity Price.
Trailer - Sur la planche
Lingua: Francese
Trailer di Sur la planche, pellicola francese diretta da Leïla Kilani.
Teaser Trailer - 7500
Lingua: Inglese
Teaser trailer di 7500, parossistico thriller ambientato all'interno di un aereo in volo. Nel cast Leslie Bibb, Ryan Kwanten, Amy Smart, Jamie Chung, Christian Serratos, Scout Taylor-Compton e Johnathan Schaech.
Trailer - Shock Head Soul
Lingua: Inglese
Trailer di Shock Head Soul, documentario dedicato alla vita di Daniel Paul Schreber, un giurista di successo che nel 1893 cominciò a ricevere messaggi da Dio tramite una macchina da scrivere che attraversava il cosmo.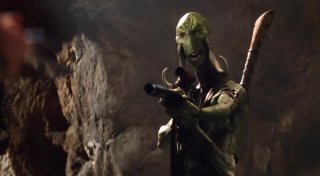 Trailer - Crooked Arrows
Lingua: Inglese
Trailer di Crooked Arrows, pellicola a sfondo sportivo interpretata da Brandon Routh.
Red Band Trailer - God Bless America
Lingua: Inglese
Trailer senza censure di God Bless America, scabroso e violento road movie diretto da Bob Goldthwait.
Trailer - The Last Elvis
Lingua: Spagnolo
Trailer di The Last Elvis, pellicola argentina diretta da Armando Bo e interpretata da John McInerny, Griselda Siciliani e Margarita Lopez.