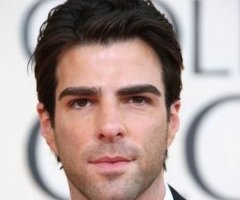 Zachary Quinto, Topher Grace e Johnny Galecki accettano l'invito
Una manciata di star, con l'aggiunta di Luke Wilson, per una misteriosa cospirazione nel thriller The Invitation. Dirige Karyn Kusama.
Quattro giovani interpreti per un nuovo interessante progetto. L'interprete di Star Trek Zachary Quinto, Luke Wilson, Topher Grace e il simpatico Johnny Galecki di The Big Bang Theory hanno accettato l'invito della regista Karyn Kusama e reciteranno in The Invitation. Il thriller, scritto da Phil Hay e Matt Manfredi, vede protagonista Will (Luke Wilson), un uomo che accetta un invito dall'ex moglie per partecipare a una festa. La situazione volge al peggio quando Will comincia a sospettare degli ospiti della donna, un gruppo che sembra covare un piano diabolico. Le riprese di The Invitation si terranno a Los Angeles in estate. La XYZ Films produrrà il film con Martha Griffin, Hay e Manfredi.
Luke Wilson ha recitato nella serie tv Enlightened e ha affiancato Samuel L. Jackson nel thriller Meeting Evil, presto farà ritorno in sala con l'attesa commedia demenziale The Anchorman 2. Zachary Quinto è attualmente impegnato sul set del misterioso Star Trek 2. Topher Grace sarà prossimamente nei cinema con la commedia romantica indie The Giant Mechanical Man e col brillante The Wedding, mentre Johnny Galecki, di recente, è apparso nel sci-fi thriller In Time.