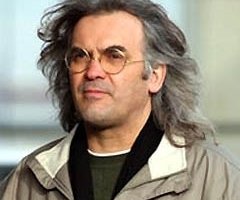 L'Iraq di Greengrass
Il regista di 'United 93' porterà sul grande schermo l'adattamento di un libro di Rajiv Chandrasekaran
Il regista di United 93, Paul Greengrass, ha deciso di girare un adattamento cinematografico di Imperial Life in the Emerald City, un libro di Rajiv Chandrasekaran sulle conseguenze dell'invasione dell'Iraq da parte degli USA.
Secondo il magazine Variety il film sarà prodotto da Lloyd Levin, Tim Bevan ed Eric Fellner per la Working Title Films, e distribuito dalla Universal Pictures. Greengrass inizierà a lavorare a questo nuovo progetto non appena avrà terminato la post-produzione di The Bourne Ultimatum.
Le riprese inizieranno alla fine dell'anno.