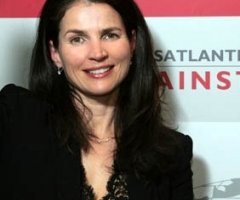 Julia Ormond in I Know Who Killed Me
L'attrice inglese sarà la madre di Lindsay Lohan in un thriller diretto da Chris Sivertson.
Julia Ormond si è aggiunta al cast di I Know Who Killed Me, un thriller di Chris Sivertson di cui avevamo già parlato qualche settimana fa.
All'attrice inglese è stato affidato il ruolo della madre di Lindsay Lohan, che nel film interpreta una donna d'affari che dopo essere stata rapita viene trovata illesa, ma convinta di essere un'altra persona.
Attualmente la Ormond è impegnata sul set di The Curious Case of Benjamin Button di David Fincher e presto la vedremo in Inland Empire, l'ultimo film di David Lynch.