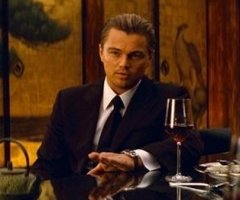 Il WGA s'inchina a Inception e a The Social Network
La Guild degli sceneggiatori premia Christopher Nolan per la sceneggiatura originale e Aaron Sorkin per quella, non originale, del film di David Fincher. Ma il frontrunner per gli Oscar, Il discorso del re, non era elegibile.
Ancora una volta i sindacati hollywoodiani dimostrano di avere per Christopher Nolan una considerazione diversa da quella dell'Academy of Motion Picture Arts and Sciance: con lo script di Inception, infatti, il vulcanico cineasta britannico che quest'anno è andato in nomination per tutte le Guild principali (nessuno c'era riuscito prima di lui) riesce a portare a casa il premio de Writers Guild per la migliore sceneggiatura originale; il riconoscimento per la sceneggiatura corrispondente agli Oscar, tuttavia, andrà con ogni probabilità a David Seidler per il favoritissimo Il discorso del re, che era escluso dalla contesa per il WGA.
Il WGA per la sceneggiatura adattata è andato invece al formidabile script di The Social Network, tratto dal volume The Accidental Billionaires di Ben Mezrich e firmato da Aaron Sorkin, autore di un eccezionale en plein per il premi di questa categoria dall'inizio della Awards Race. Il suo Oscar, caso unico nel caso di The Social Network, sembra essere assicurato.
Per quanto riguarda la TV, i WGA awards sono andati al solito Mad Men, fiore all'occhiello della AMC, e alla divertente comedy series targata ABC Modern Family.
Ma ecco l'elenco completo dei premi del WGA 2011:

WGA 2011: tutti i vincitori
---